Leave the World Behind on a Trip to Gangga Island
When you book a trip do you want to leave the world behind and let yourself be free from everyday stresses? Most of us want to be somewhere totally different and enjoy a change of scenery and pace of life. If this is what you are searching for, there is no better place than Gangga Island off the coast of Manado, North Sulawesi.
The perfect balance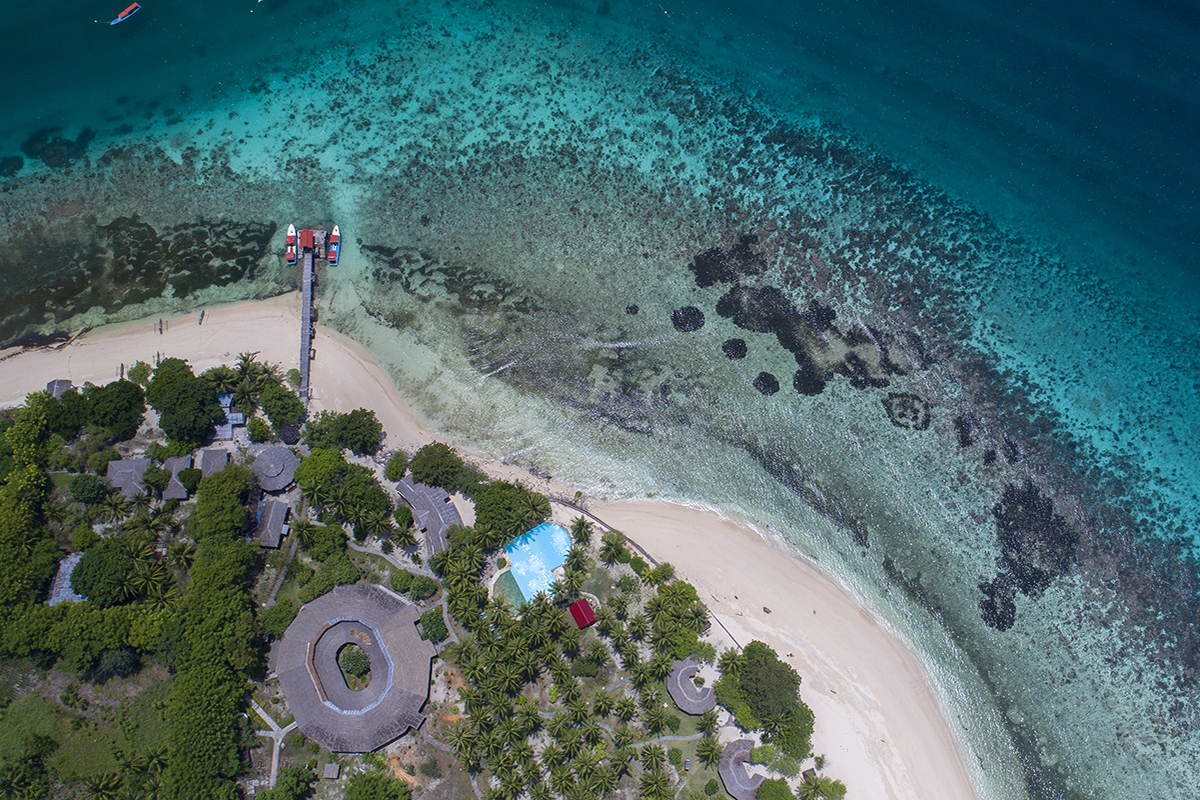 Gangga Island is in the perfect location for people that want to get away from the rat race but not too far. There is no need to take tiny planes, go hacking through the jungle, or sail for hours away from the mainland. In under 2 hours from the international airport in Manado and a short hop in a boat across to Gangga Island, you are on a paradise island that feels a million miles from any hustle and bustle.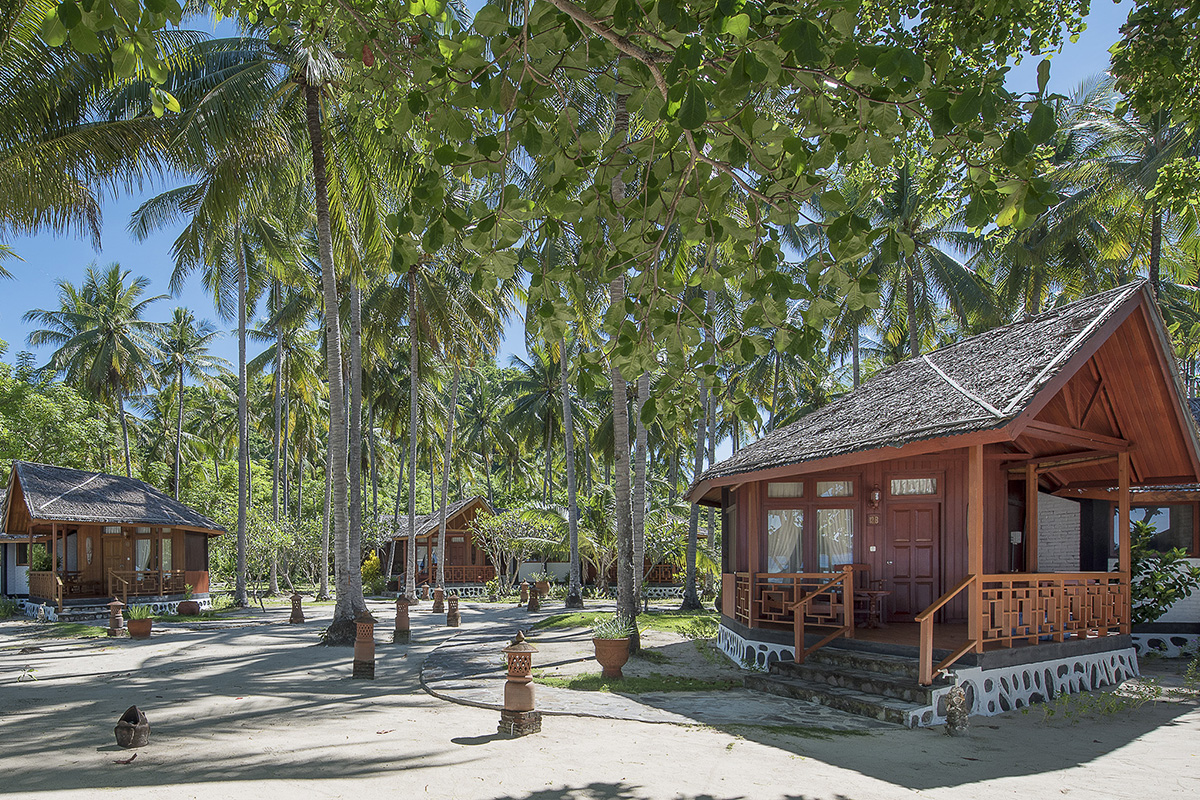 Once on the island there you will have plenty of space in and around your bungalows for privacy but also the staff and management of the resort to help you with anything you need. The bungalows are stylish and comfortable, so you feel pampered without being in a large-scale resort complex. There can be a very fine line between peaceful and in-the-middle-of-nowhere but Gangga Island Resort has found the perfect balance.
Beach life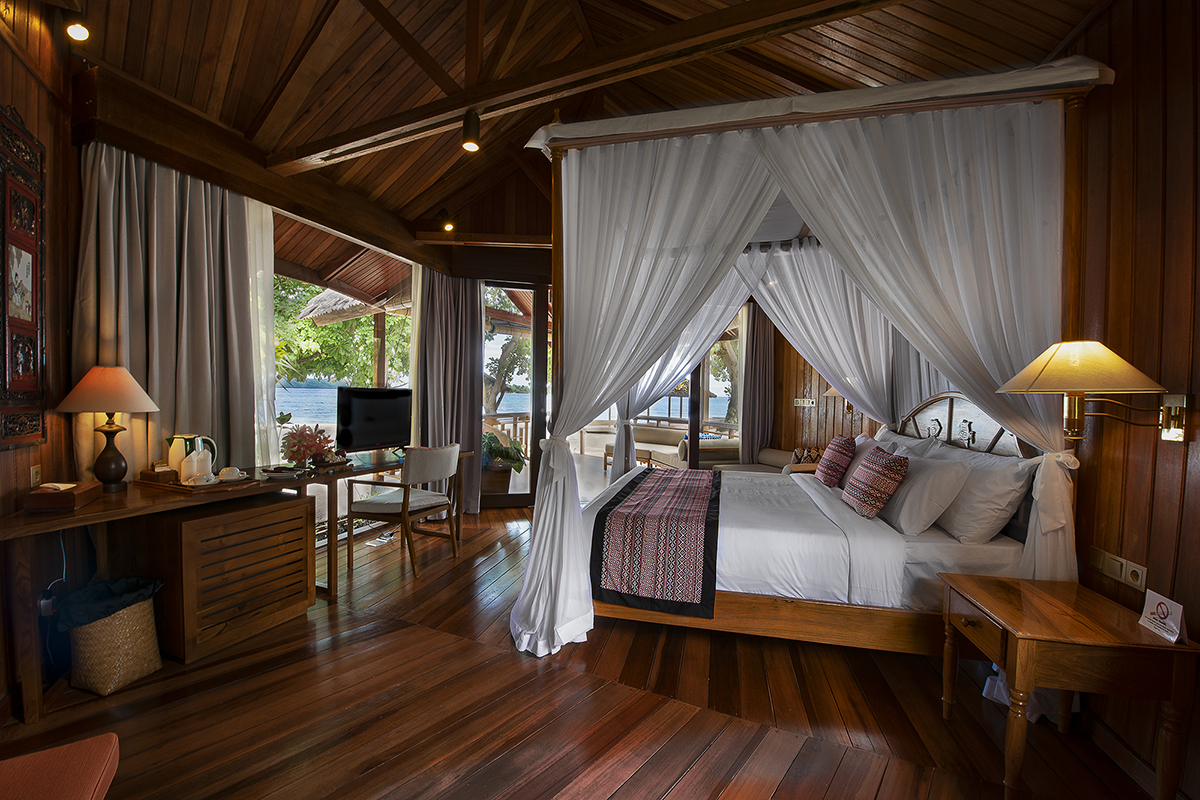 One of the things that many people aspire to is to live in a house with sea views. This isn't always attainable, but having a beautiful beachfront bungalow on holiday is a nice way to enjoy it at least temporarily.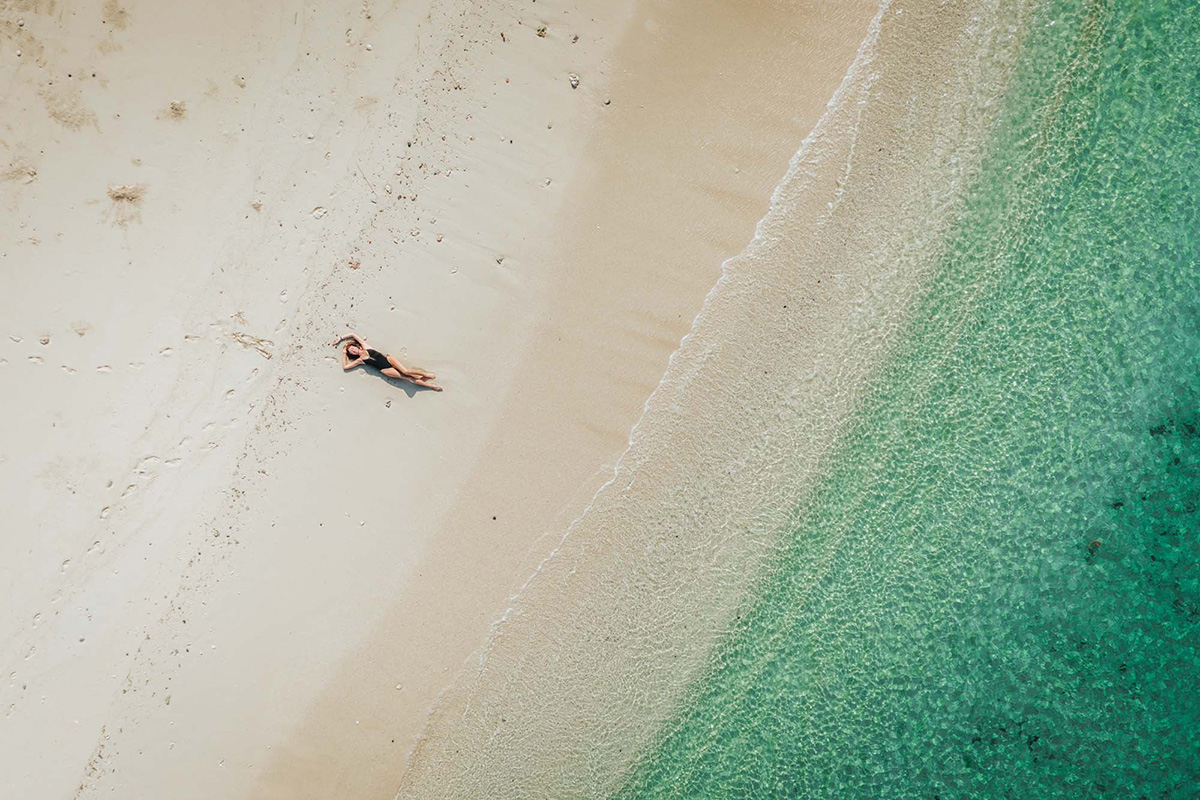 The beaches of Gangga Island have powdery soft sand and clear blue water that is beautifully warm and calm. When you stay in one of the bungalows at Gangga Island Resort & Spa you only have to step off the front porch to have your toes in the sand. Just a few steps down the beach and you are in the water. And we all know there is no better way to wake up in the morning and go to sleep at night than to the sound of the waves gently rolling up on the shore.
Digital detox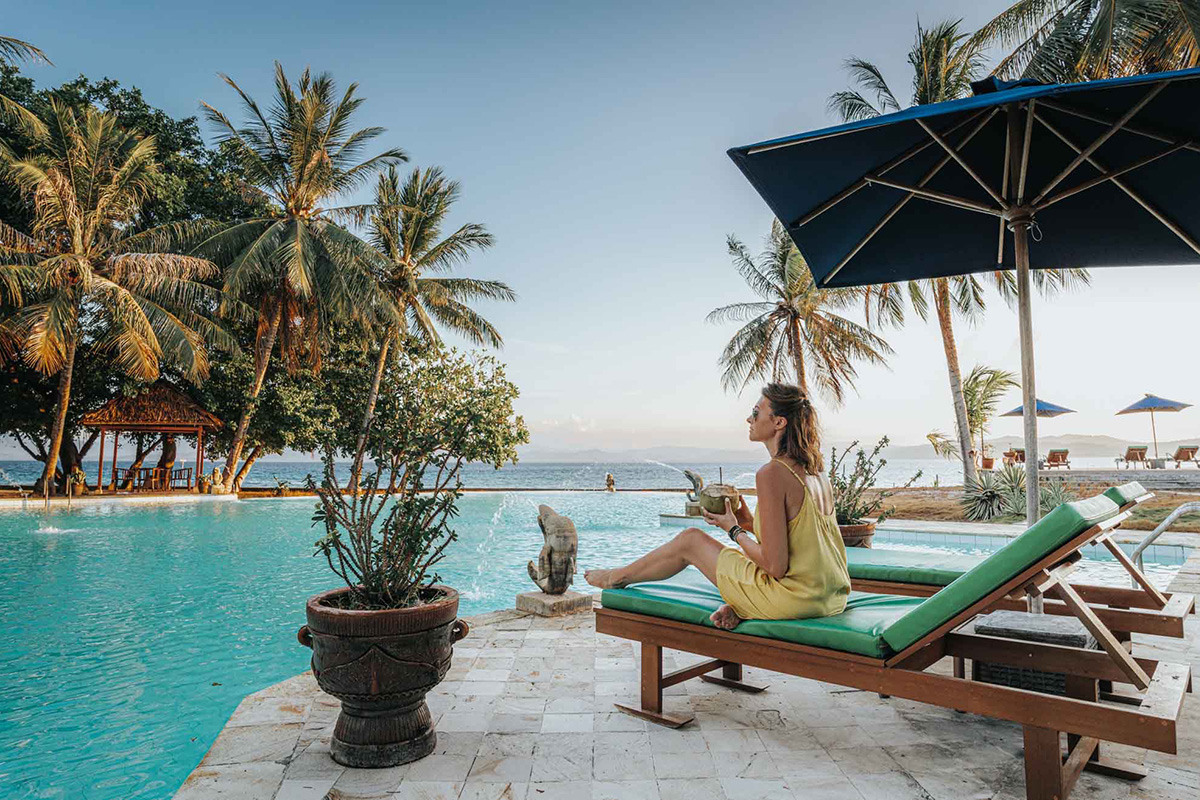 If you are someone who spends a lot of time online, Gangga Island could offer you an opportunity for a digital detox. Yes, the resort does have wi-fi but there isn't much need for it really. You can tell your colleagues you won't have a very good internet connection and leave your laptop behind.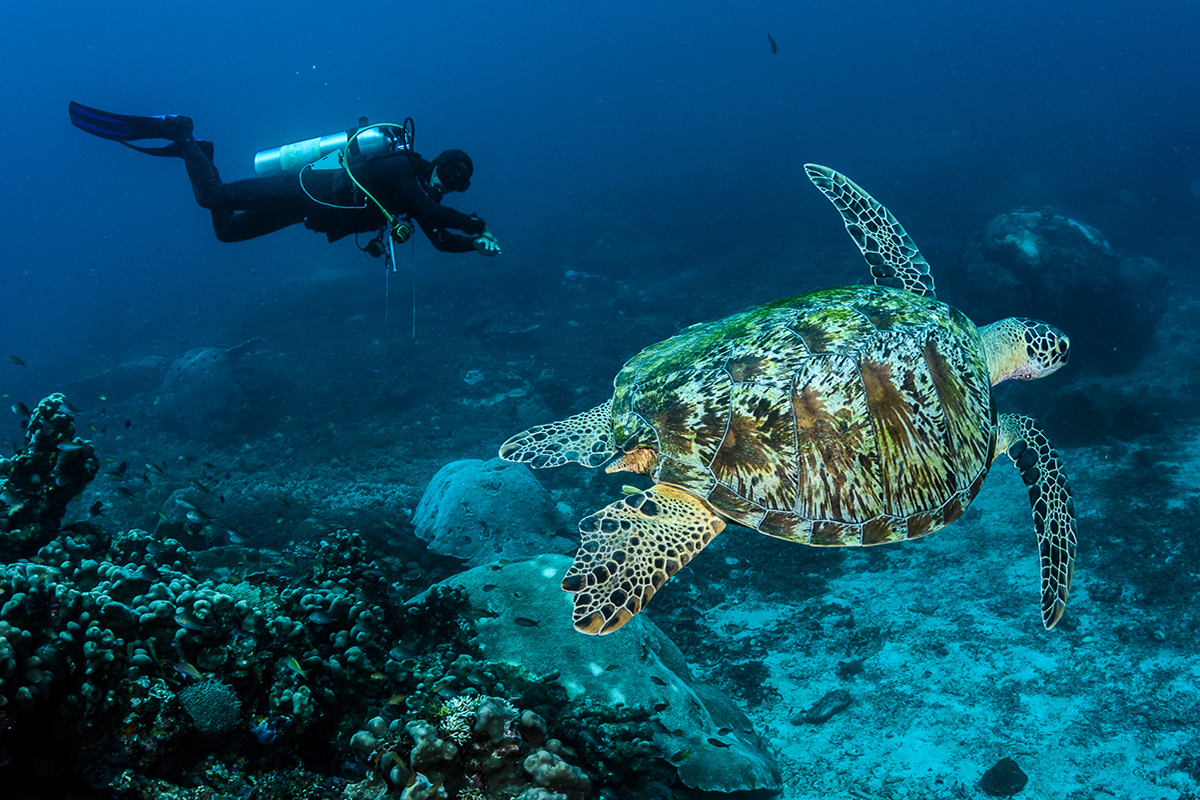 The mobile phone signal is also pretty good but why not enjoy every moment instead of trying to document them all with your phone camera. Of course we don't suggest leaving your camera behind if you are an underwater photography enthusiast. There is so much marine life in this area you could never run out of colourful subjects and interesting critters to capture.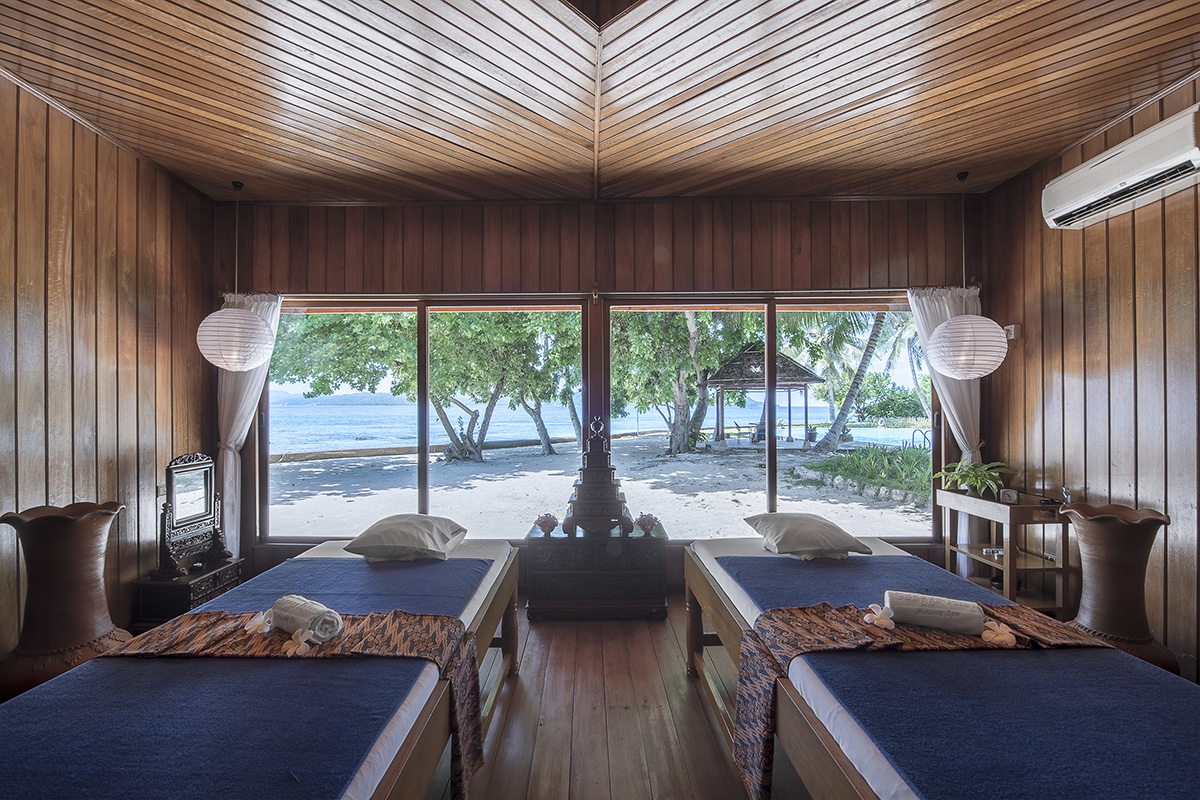 Not everyone loves to leave the world behind when they go on holiday, but Gangga Island Resort & Spa really does offer a wonderful balance. Getting away from it all doesn't necessarily mean having to trek to the ends of the earth. You can enjoy peace, relaxation and quiet while still feeling pampered with spa treatments, delicious meals, and safe scuba diving.
Does this sound like a holiday you would like to take? If you would like more information or have a question about Gangga Island just leave us a message in the box below.