Choosing the Best Time to Visit Gangga Island
Gangga Island is located in the province of North Sulawesi, approximately 1.5 degrees north of the equator. This means that the climate is pretty good year round, but there are better times to do certain things on Gangga Island. For example if you are coming for a dive trip, visibility and weather conditions might come into play when you choose the time of year to visit. Read on to find out when the best time for you to travel to Gangga Island is.
The seasons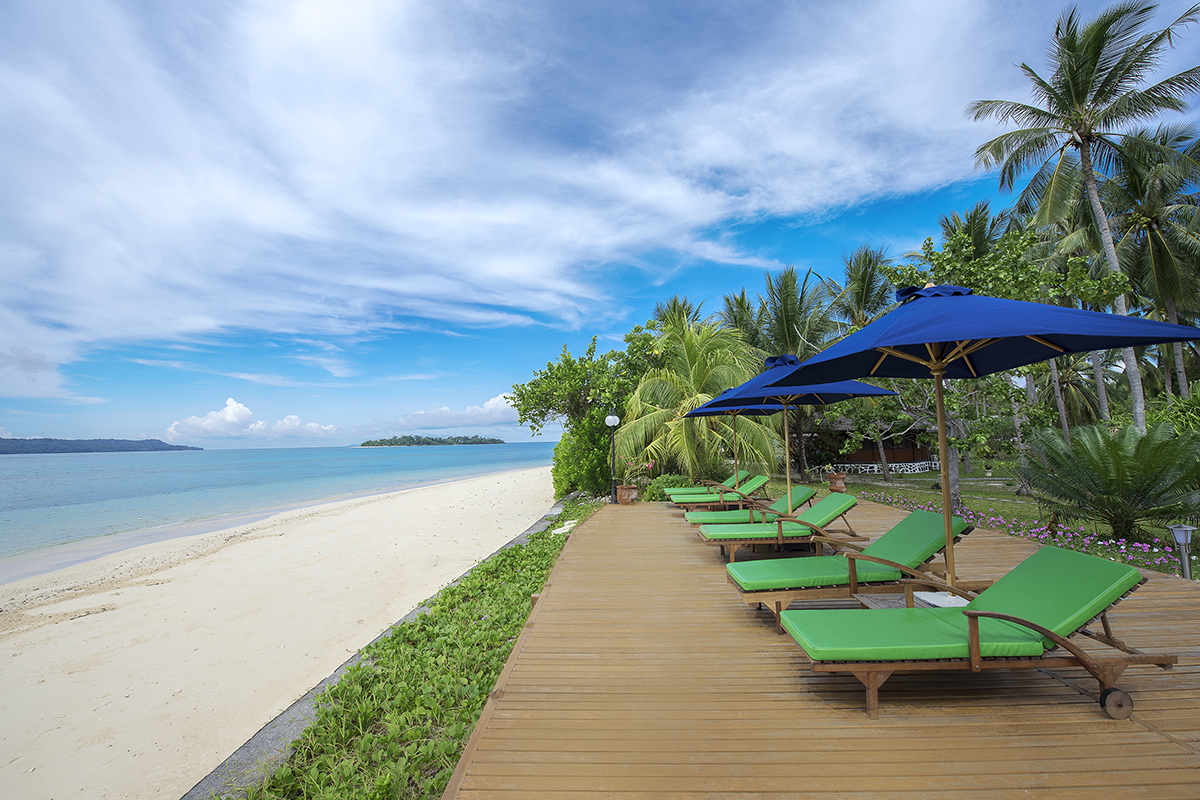 There are only two seasons in North Sulawesi due to its close proximity to the equator. From July to October is the dry season, and from November to June it is wet season. This doesn't mean it rains all the time in the wet season but you can expect downpours in the afternoon quite often. The region gets on average 5 to 7 hours a day of full sunshine so even in rainy season there is plenty of clear sky. If you dislike the rain, it is best to avoid December and January as these are the rainiest months.
Sea conditions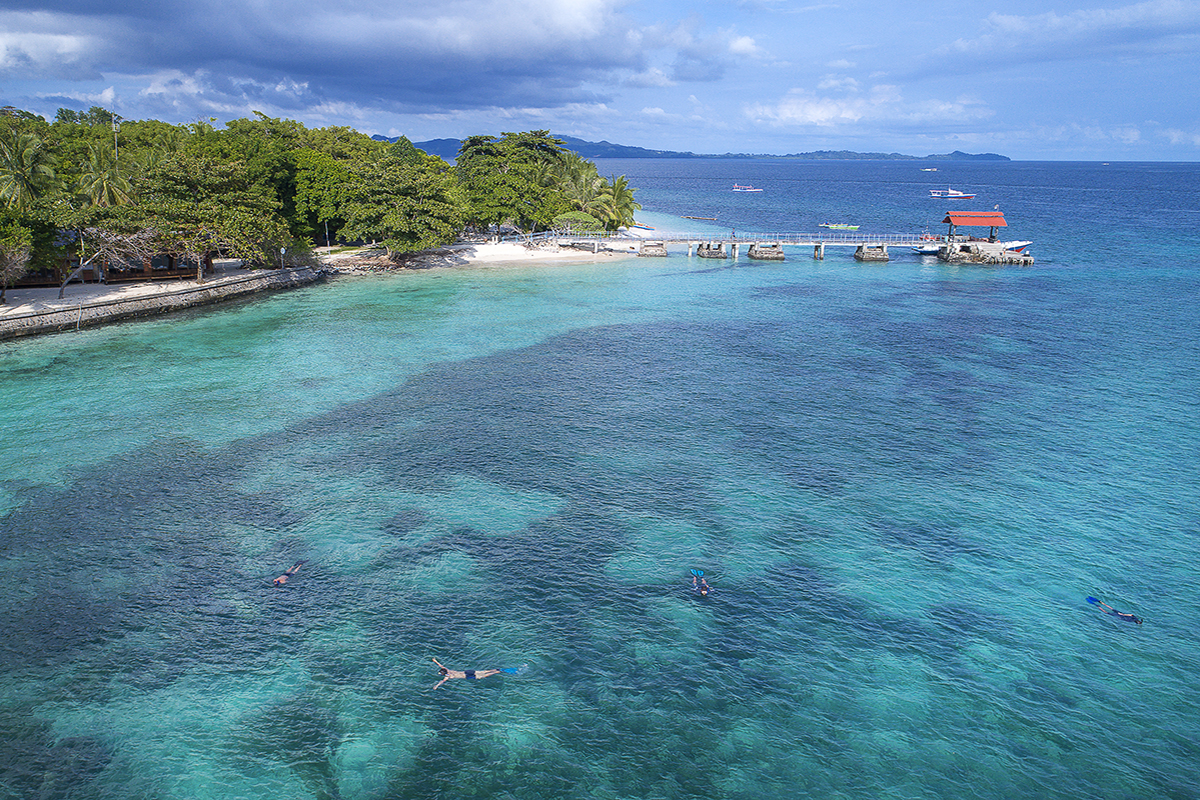 If you are planning to spend a lot of time diving around Gangga and the Bangka archipelago you will probably want to take into account the sea conditions. Thankfully, it is very rare for waves or currents stop boats from going out around North Sulawesi. Waves hardly reach over a metre in height throughout the year. However, if seasickness is a problem for you, westerly winds can cause some swells from December to February. These usually settle in a couple of days so you don't have to stay off the boats for long.
Visibility can also be an important factor when choosing when to visit Gangga Island, especially for divers and snorkelers. From October to December the water is at its very clearest and visibility can be up to 35 metres. January has the most rainfall so a slight decrease in visibility.
Temperature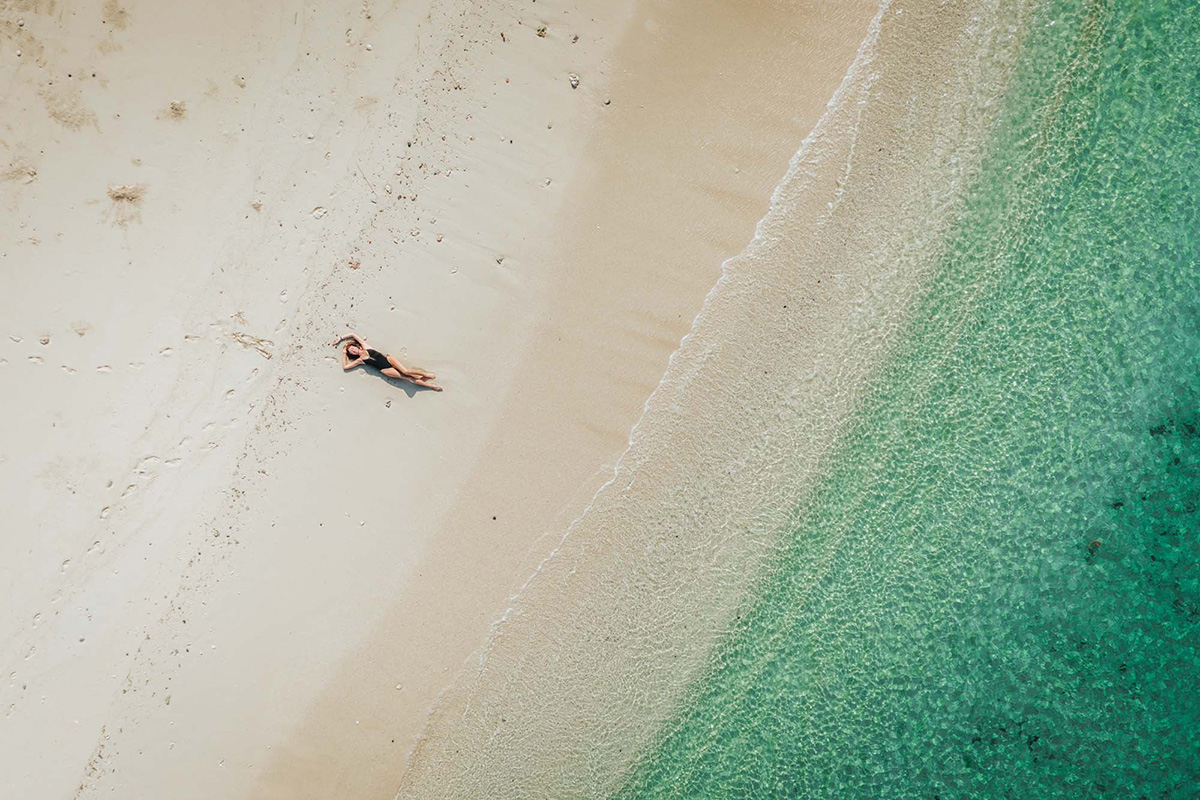 The air temperature in North Sulawesi stays pretty steadily in the mid 20s year round. Even this heat can be difficult to handle, especially those coming from European climates in the winter. However, a few days of adjusting in the pool or sea, and nice cool, breathable clothing ease the transition.
If you really struggle with the heat, temps are at their highest between October and March so this may not be the time for your holiday. At this time you can see temperatures as hot as 35°c. This is also the time that the humidity is at its highest, especially around Christmas and New Year. Any time of the year that you visit you will also want to stay well hydrated and avoid overdoing sun exposure to avoid sunstroke.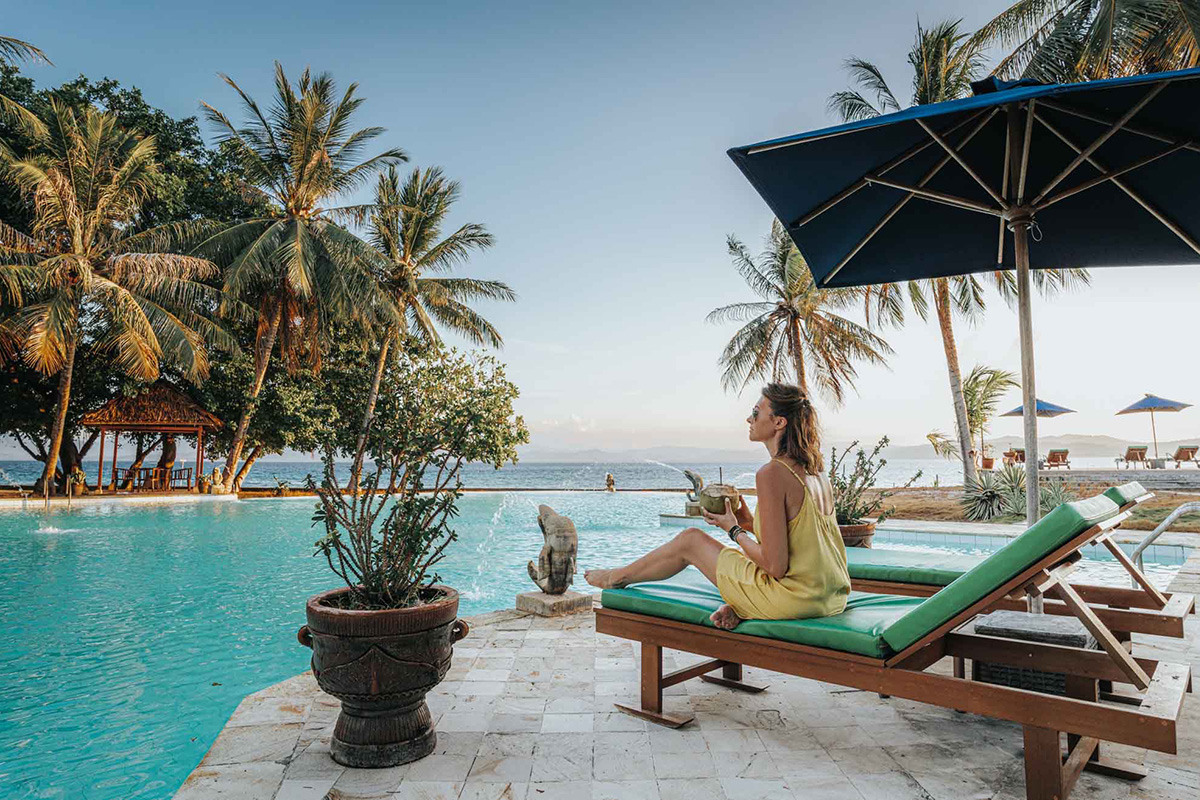 We hope some explanation of the climate and seasons of North Sulawesi gives you an idea of when it would be best to book your holiday at Gangga Island Resort & Spa. Whatever time of year you visit, we are sure that you will be charmed by the island and the staff at the resort.
What are the factors you take into account when booking holidays? Let us know in the comments below if the heat, rainfall, or dive conditions effect the time of year you like to travel.