Turtles of Gangga Island: The First Hatching of The Year
Gangga Island is a very special place, and there are moments on the island that are just magical. On March 17th, 2020 staff and management of Gangga Island Resort & Spa were excited to see that a nest of green turtle eggs had hatched and the hatchlings were heading down the beach and out to sea. As turtles only breed every 2-4 years, and only lay on clean, quiet beaches, it was a pretty amazing moment.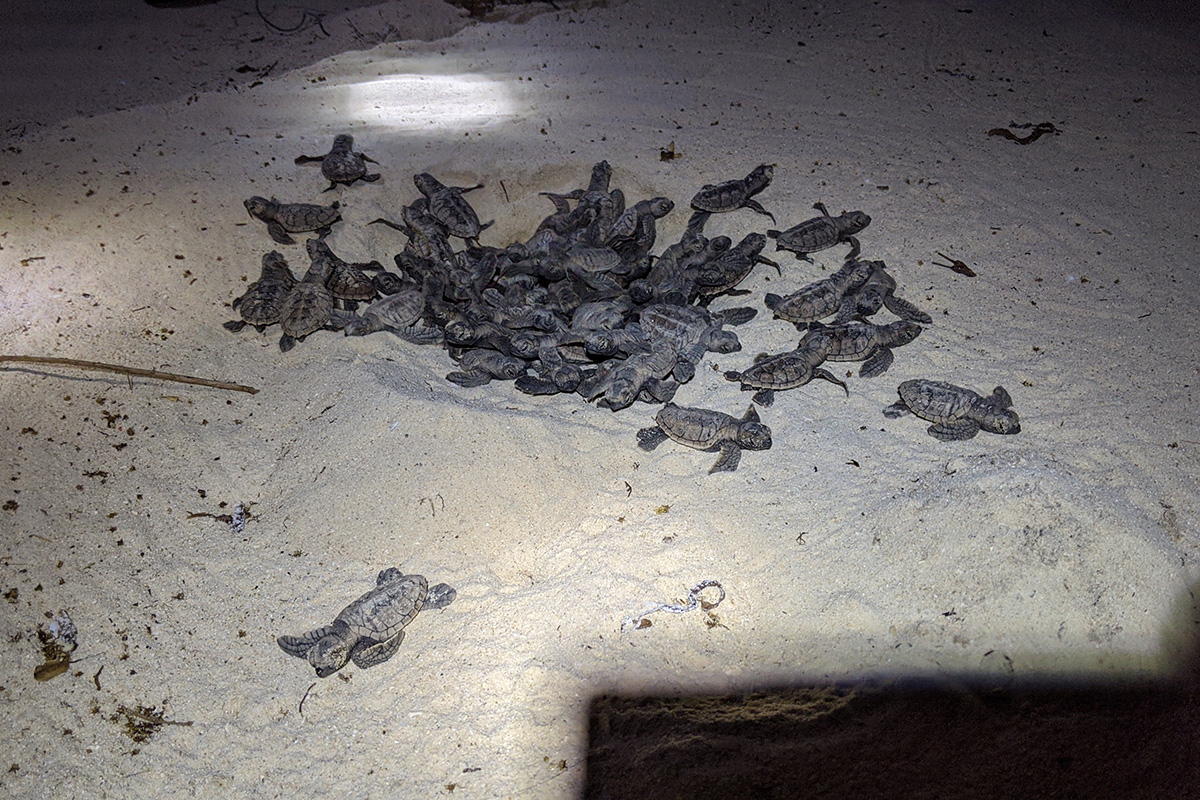 Of course this isn't a one-off event. Green sea turtles are very much a part of the seascape in North Sulawesi and Gangga is lucky to have turtle nests a number of times a year. Do you know much about sea turtles? If not, we're going to share some of our knowledge.
Sea Turtles in Indonesia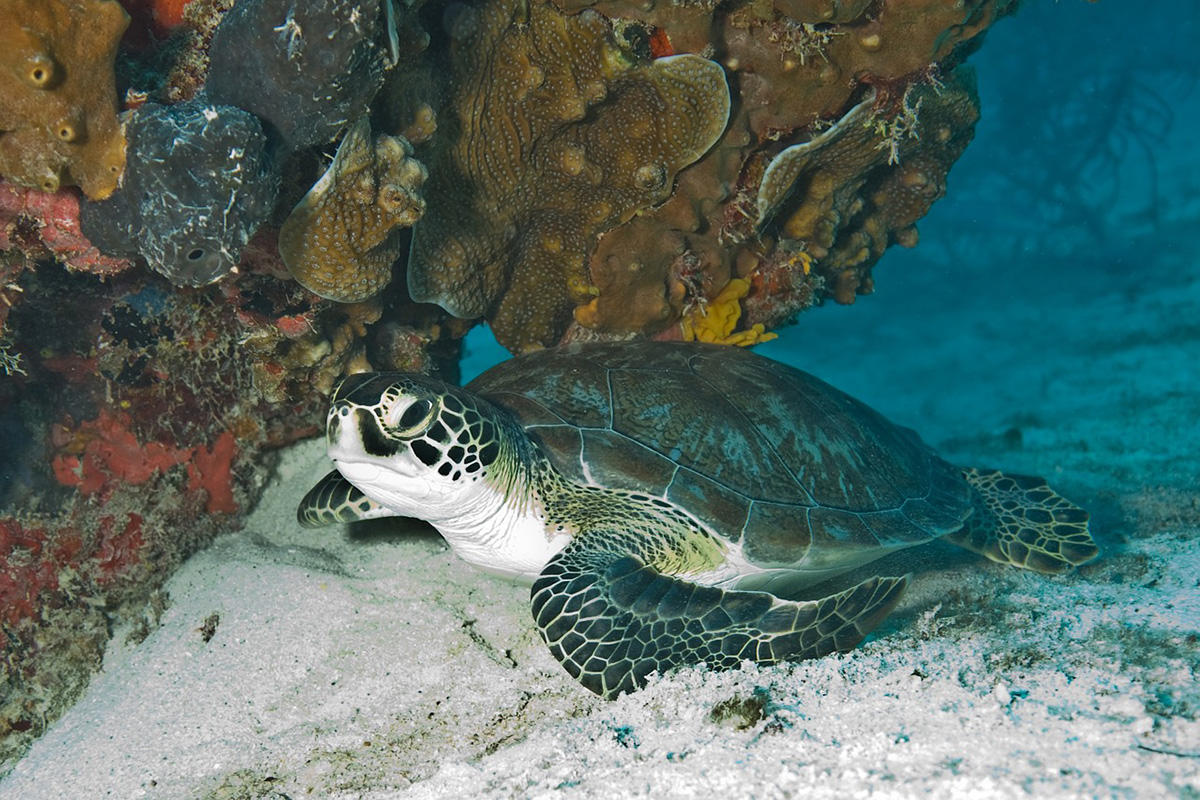 There are only 7 different types of sea turtles, 6 of which can be found in Indonesia. Unfortunately, all 6 of these species are listed as vulnerable, endangered or critically endangered on the IUCN Red List of Threatened Species.
In Indonesia this is due to many factors. Traditionally, people from many places in Indonesia eat turtle and sometimes even use them for ceremonies. Loss of habitats, fishing, and disruption to nesting beaches is also a problem. Luckily, North Sulawesi still has plenty of turtle-friendly beaches and habitats.
Green sea turtles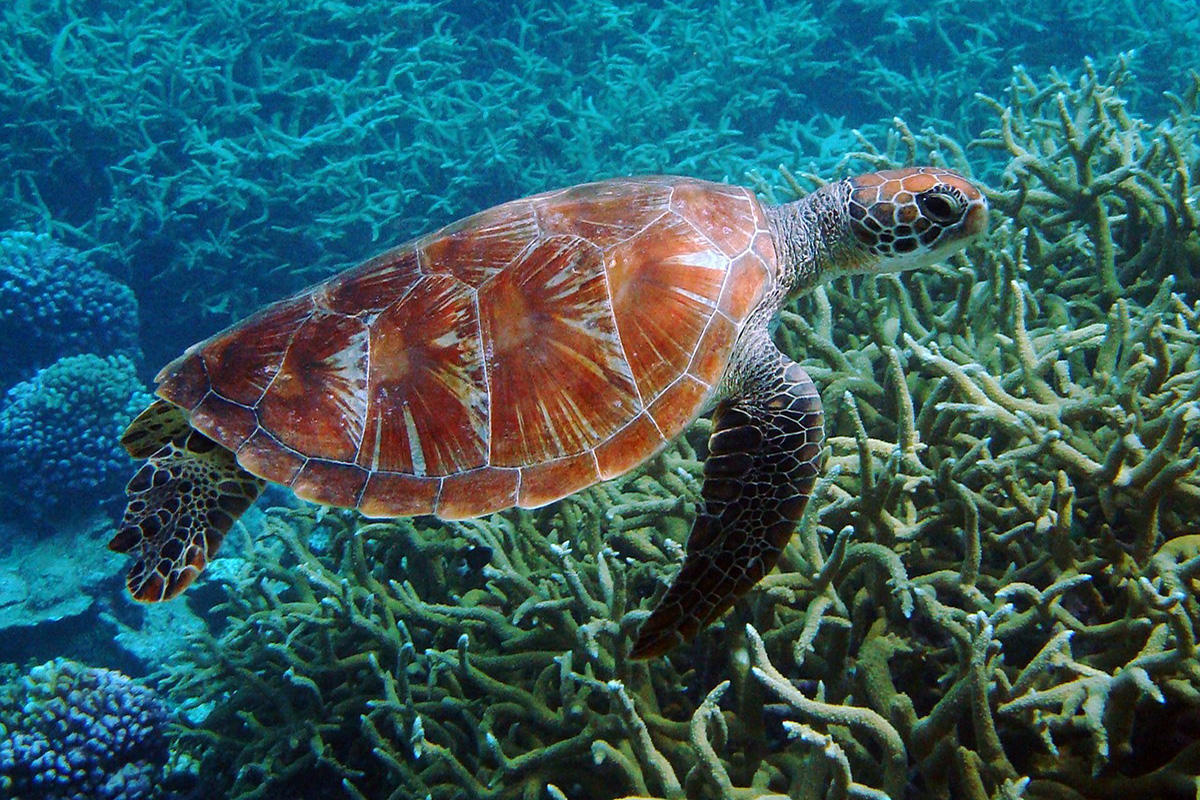 The most commonly seen turtle species in North Sulawesi, and the nest of eggs that hatched on March 17th, are green sea turtles. Adult green sea turtles are feed on a mix of sea grass and algae, which is plentiful around Gangga Island. They also love to make their home amongst the reefs where there are many places for them to rest their huge bodies. They are in fact one of the largest species of sea turtles weighing in at up to 300 kilograms.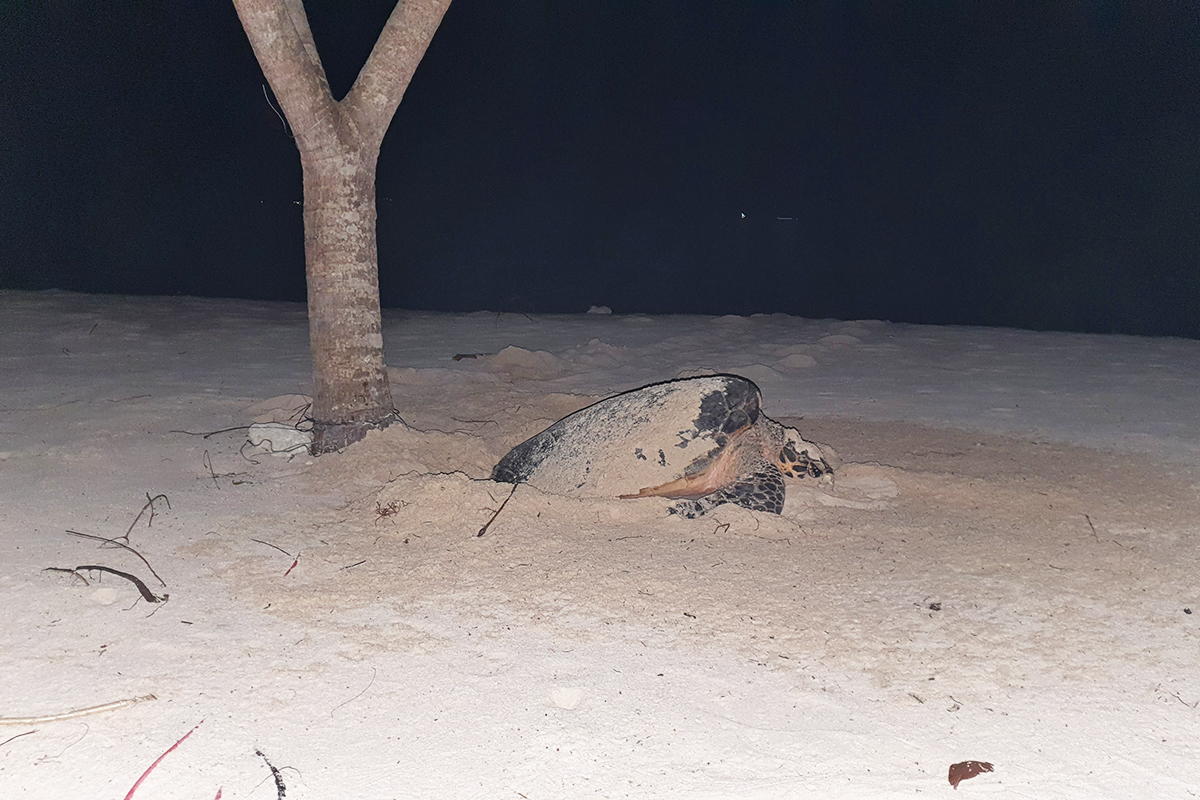 Gangga's clean beaches and soft sand makes for the ideal place for laying eggs. Amazingly, females return to the beach where they were hatched to breed. They only breed every 2-4 years but in a breeding year they can nest up to 9 times. Each nest has an average of 75-150 eggs, but as with all turtle species, the number of eggs that hatch is much lower. The percentage of turtles that make it to maturity is even smaller but thankfully, if they make it through their first months, they can live up to 80 years old. It also helps that they are protected in the Bunaken Marine Park, which is close by Gangga Island.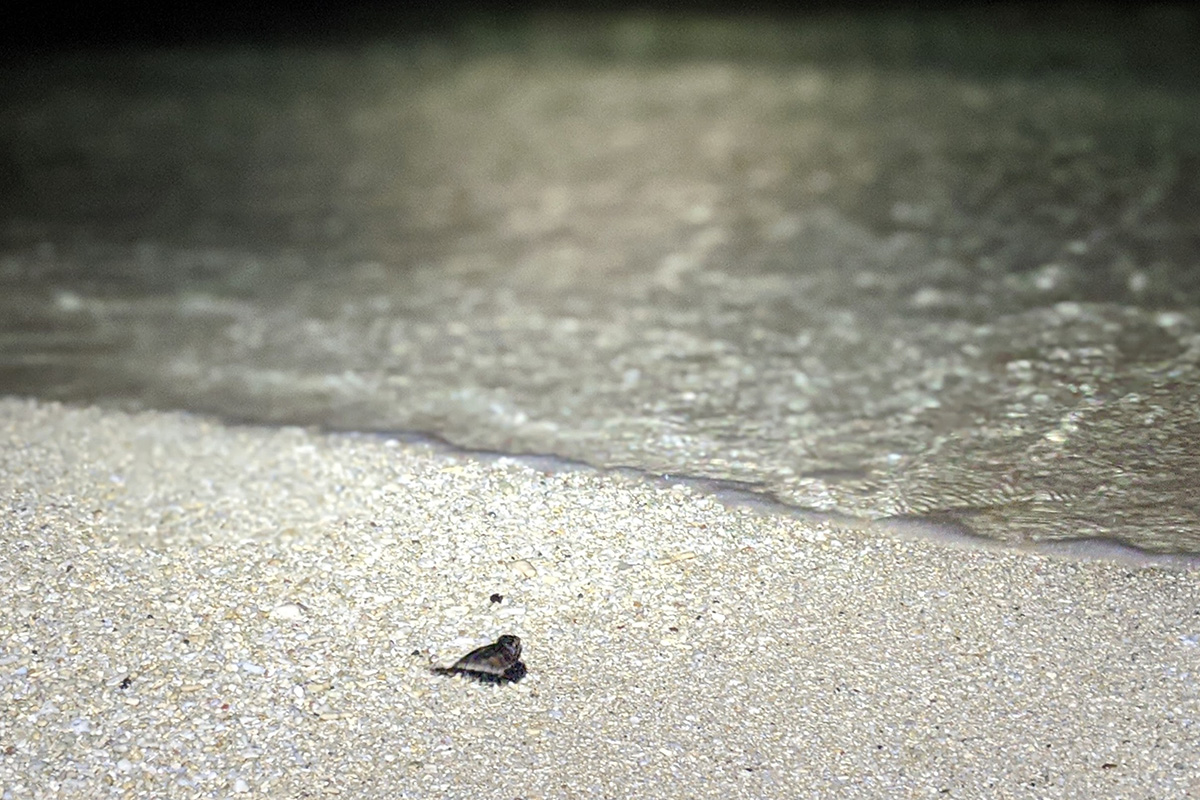 Hope for the future
Gangga Island Resort & Spa and Gangga Divers management and staff strive to educate local people on the conservation of marine animals like sea turtles. This is part of the Kindergarten, Primary School and High School programs that the resort helps to support. By imparting the knowledge about how important these animals are we hope to be able to see more and more sea turtles in the area. Sea turtles also return again and again to the same beaches to breed and nest. This gives us hope that we will have plenty more hatchlings on our beaches in the future.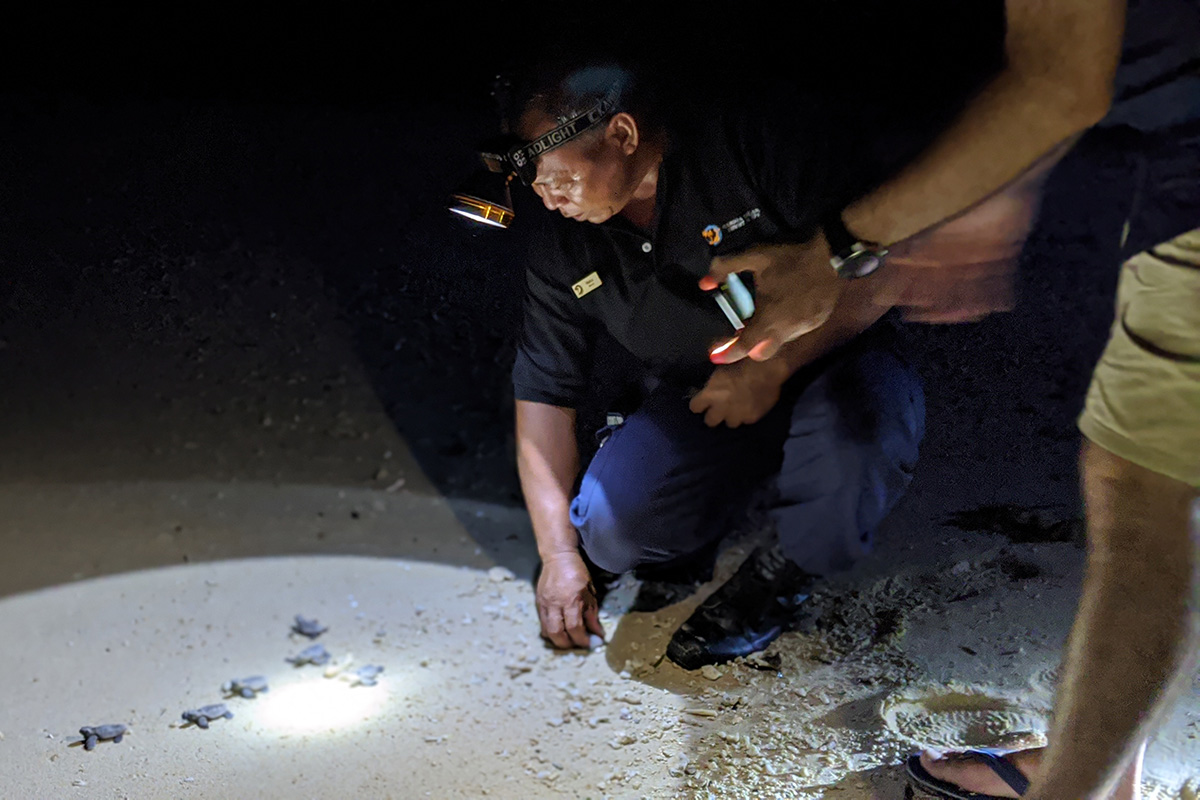 Are you as fascinated by sea turtles as we are? Tell us about a time you've been diving or snorkeling with sea turtles in the comments box below. We love to hear about your experiences.