Gangga Island: A Diver's Paradise
North Sulawesi is often listed in the world's top 10 places to dive and for good reason. The volcanic, and therefore nutrient-rich area has hundreds of breathtakingly beautiful and diverse dive sites to explore, and Gangga Island is smack bang in the middle of them.
One of the great things about diving in North Sulawesi is that the dive sites aren't far from the shore, so it isn't necessary to stay on a liveaboard boat. You can enjoy the comforts of a luxury resort without sacrificing the best dives or traveling long distances, which shortens the length of time you have to dive.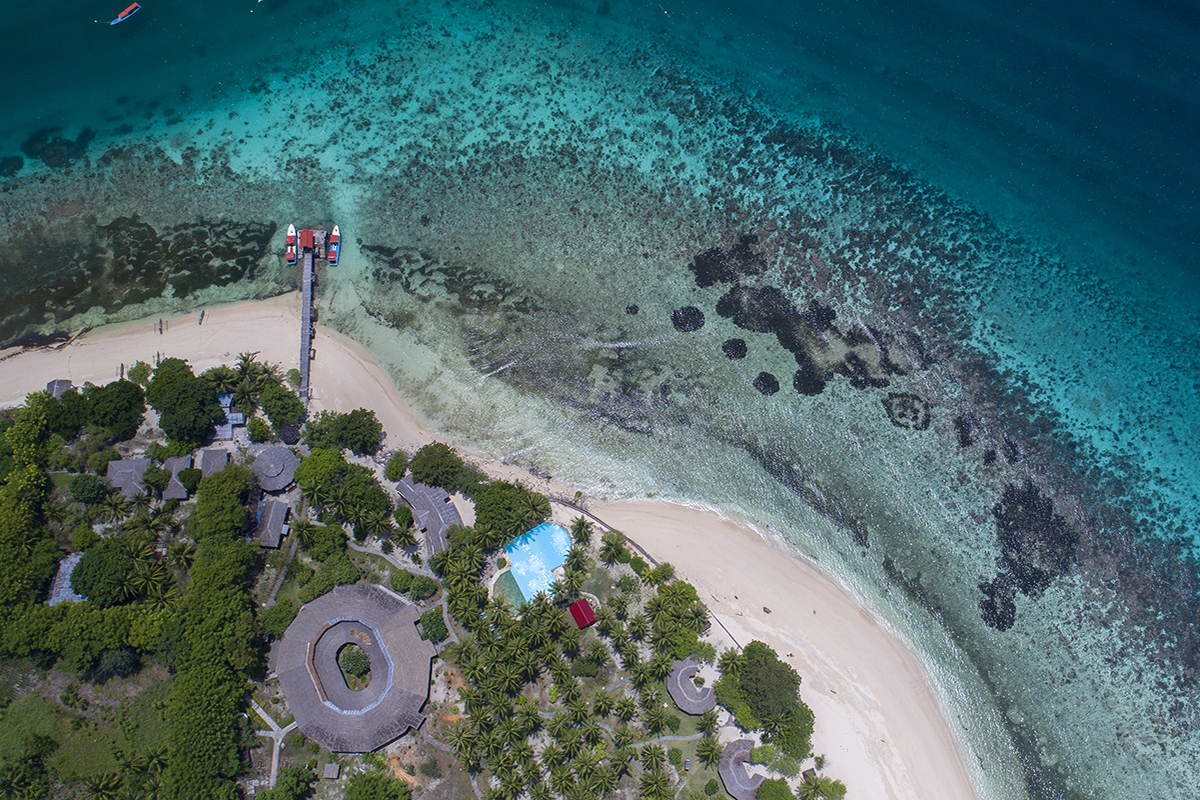 Within an hour of Gangga Island there are world-class dive sites, including the Bangka archipelago, Talisei, Tindila and Lihaga. Around this area you will dive a range of steep drop-offs, slopes and pinnacles covered with healthy soft corals, sponges, sea fans and crinoids. Dives range from 7 to 40 metres and visibility can often be up to 35 metres from March to June and October to December.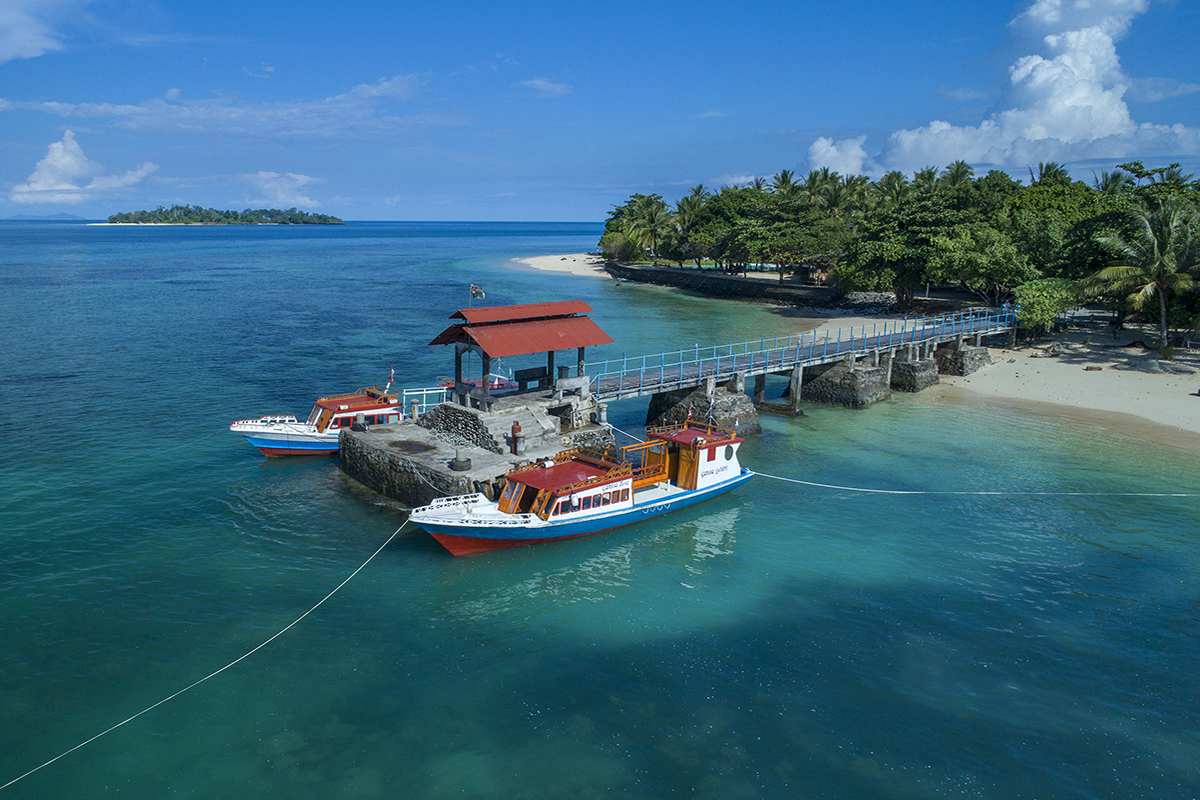 These beautiful reefs are teeming with incredible sea life like rare scorpion fish, frogfish, and crocodile fish as well as large pelagic fish like Napoleon wrasse and even reef sharks. In the Sahaung and Batu Gosoh areas you'll be diving with large schools of snapper, surgeonfish, fusiliers, triggerfish and batfish and there are often bumphead parrotfish, moray eels, turtles and eagle rays spotted.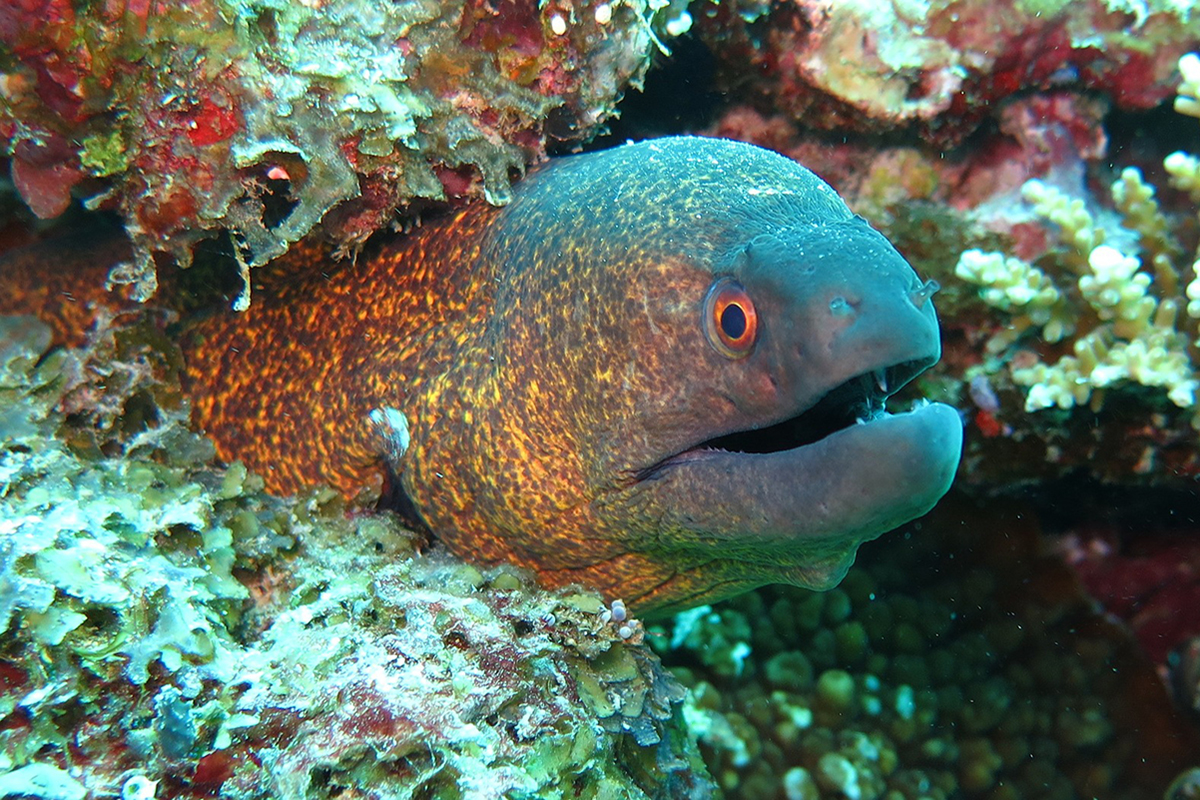 Off the rugged northern coast of Sulawesi well-known sites like Batu Mandi (Pulisan) and Paradise Jetty (Paradise Reef) await. Priests Rock is a favorite site for its coral garden that is perfect for spotting Napoleon wrasse, bumphead parrotfish, eagle rays and trevally. If you choose to dive deeper there are pink pygmy seahorses, stonefish and several types of rare scorpion fish to search for. This area is often called the golden triangle of marine biodiversity and you'll see why.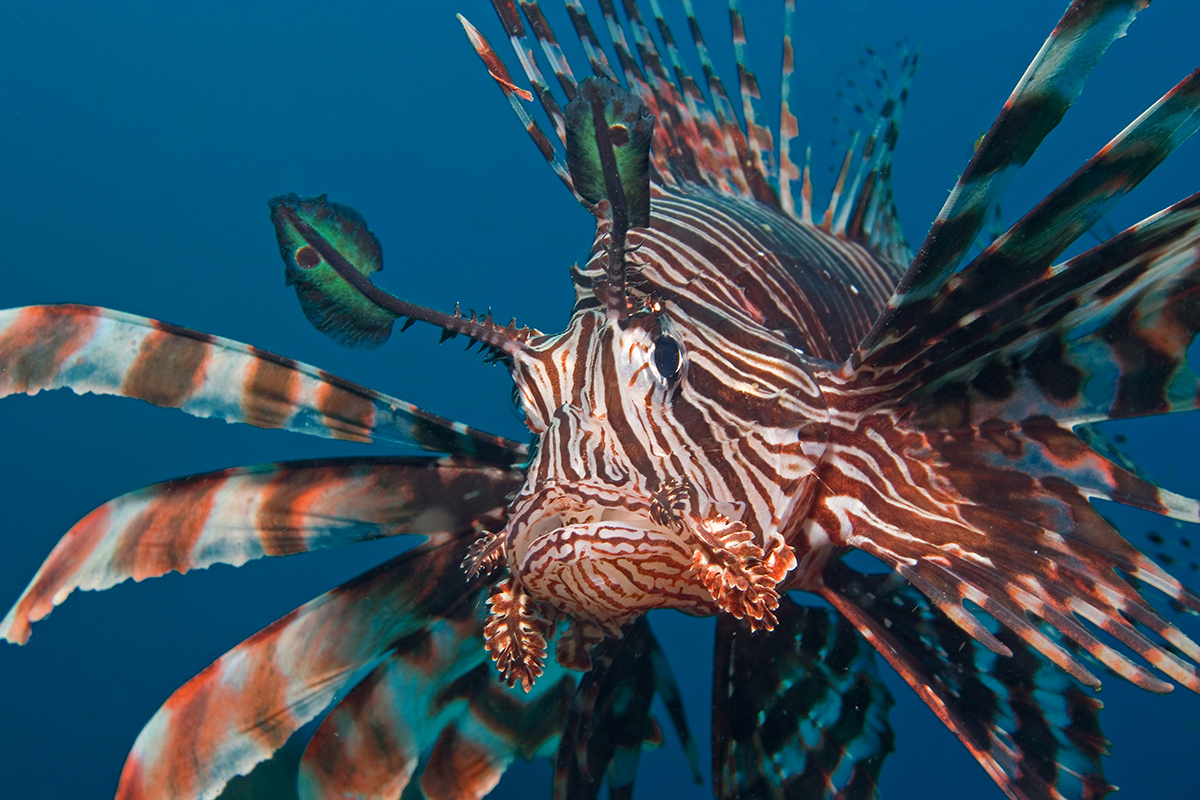 Round to the east, muck divers and under-water photographers will be totally in their element in the Lembeh Straits where the sandy black slopes hold endless opportunities to capture rare macro creatures like, pygmy seahorses, pipefish, and a wide variety of nudibranchs, inimicus devilfish, pegasus sea moths, frogfish, flying gurnards, and wonderpus, mimic, blue ring and coconut octopuses.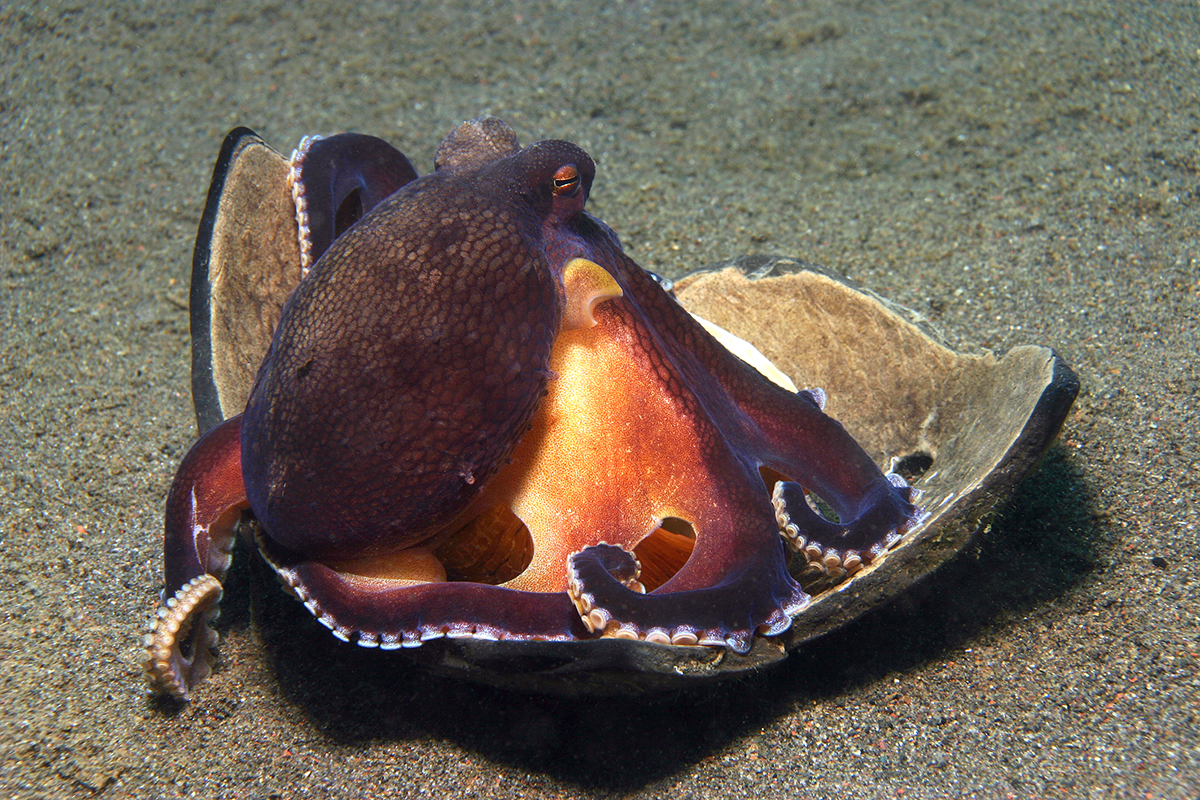 Staying at Gangga Island Resort you will also have access to the Bunaken National Marine Park. This protected area was officially established in 1991 and was one of the first of Indonesia's marine parks.
In the park there are dive sites from shallow coral gardens to sheer walls that drop to over 1000 metres in places. Steady currents and nutrient rich waters are the perfect environment for over 300 species of coral and a breathtaking 1500 species of fish.
You can expect to see everything from large sea turtles, reef sharks, huge dogtooth tuna and every kind of macro life you can think of. And due to the depth and the currents, the water visibility can be well over 40 metres!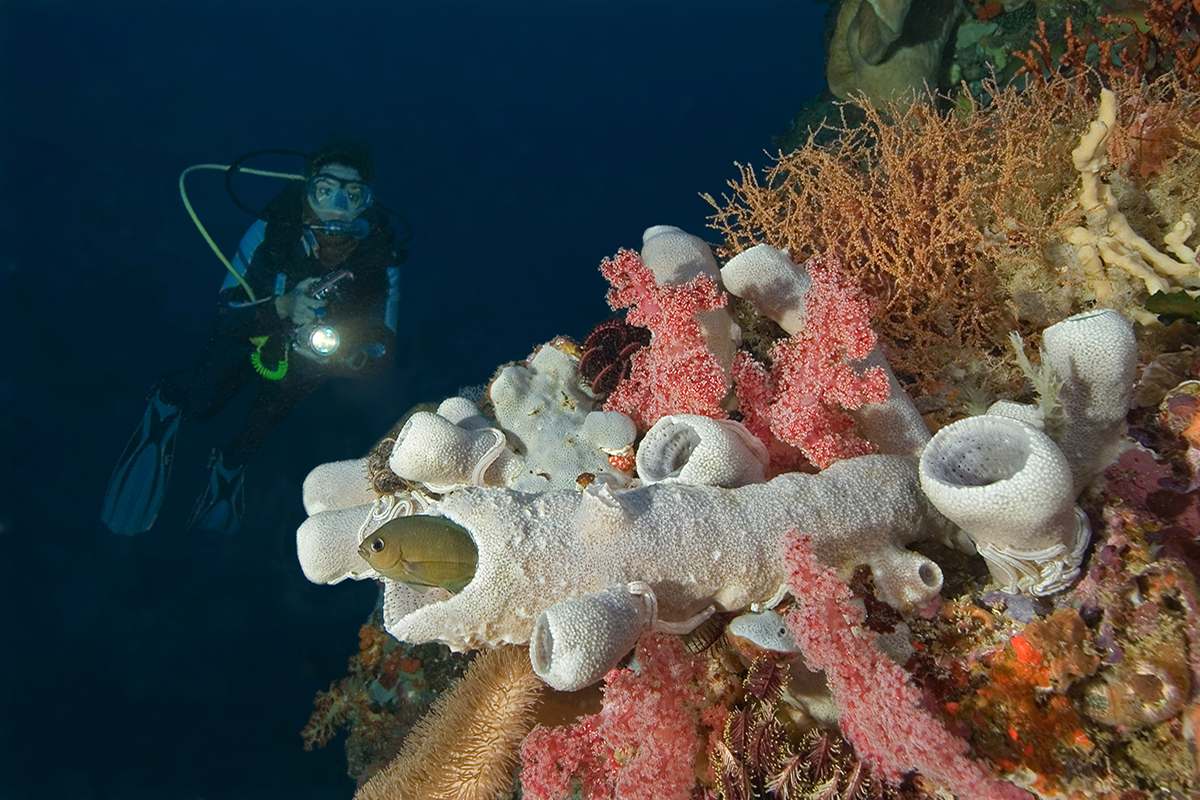 If you choose Gangga as your base, Gangga Divers can take you to over 30 world-class diving locations in the area and they are also part of the North Sulawesi Watersports Association (NSWA), which ensures the protection of the local reefs and cooperation with conservation and development projects aimed at helping the local communities create sustainable tourism activities.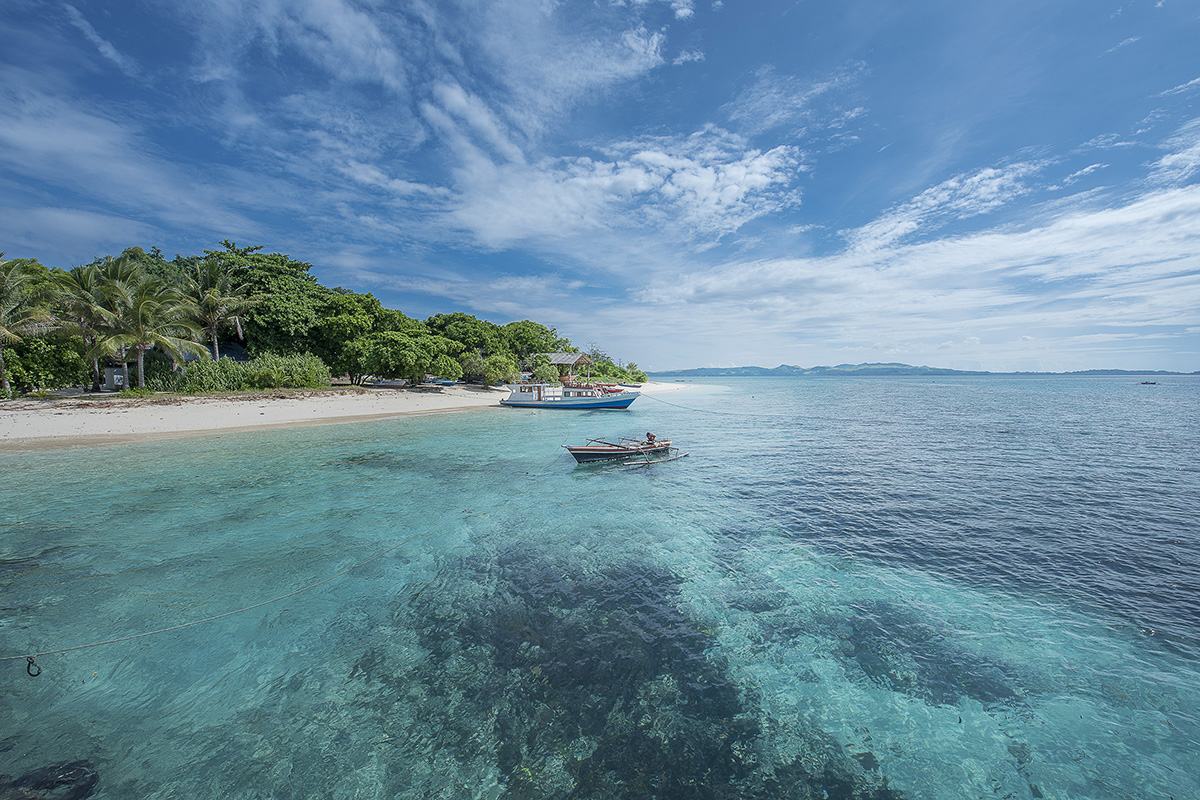 The waters of North Sulawesi are some of the most diverse in the world with even pilot whales, sperm whales and orcas passing through. If you are a diver there is no better place to be than Gangga Island, and no better dive guides than the professionals at Gangga Divers.
If you've stayed on Gangga Island before or are curious to learn more, leave a comment below!