Plan a Family Dive Holiday to North Sulawesi
There is no better way to spend quality time with family than sharing an experience. And what experience is more incredible to share than scuba diving? North Sulawesi is an amazing place for qualified divers but also to get PADI certified as well. If you're looking for the perfect place for a family scuba diving holiday, look no further. Gangga Island Resort & Spa is waiting to welcome your family for an experience to remember forever.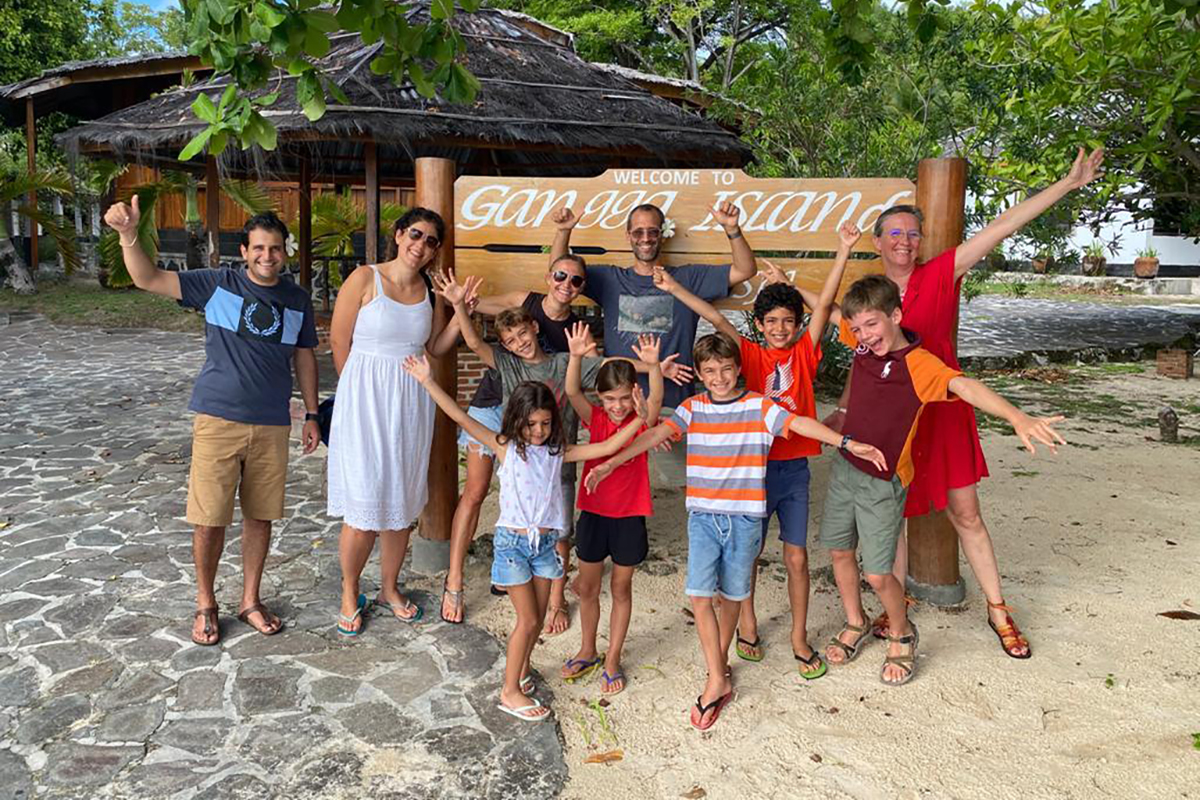 Diving in North Sulawesi
Spending time exploring the underwater world in North Sulawesi is more eye-opening than you could ever imagine. Whether you are already certified or want to get PADI qualified, there are dive sites for every skill level. If the whole family is already certified, you can head out to the incredible sites around Gangga and Bangka Islands to see the healthy corals and huge variety of marine species.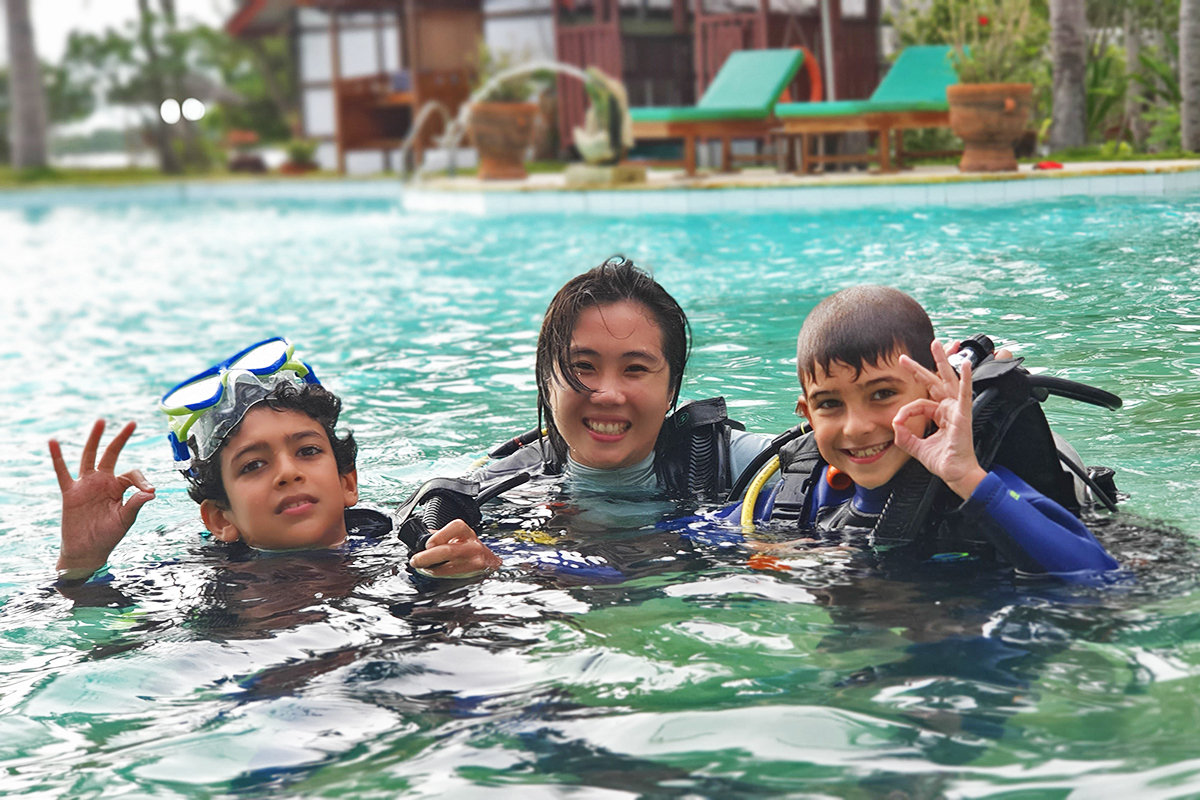 One of the most magical things is when parents and children dive together and share experiences. It's even possible to get dive certified together. Children from 10 years old can begin their dive training. It's possible to start with a half-day PADI Discover Scuba Diving course or even start right away with a PADI Scuba Diver course over 2 days. Both courses begin in the resort's pool with an instructor from on-site 5* PADI dive centre Gangga Divers.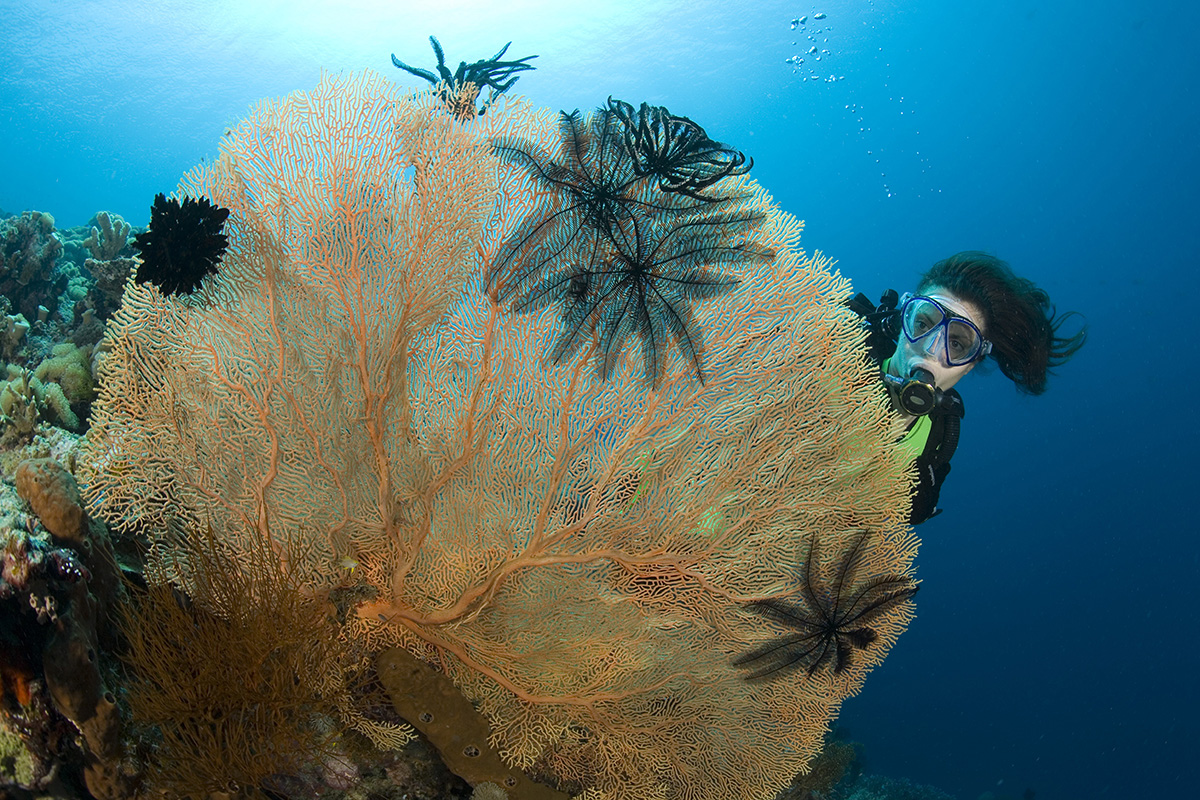 For more information on getting PADI certified take a look at the dive PADI Diving Courses available at Gangga Island Resort & Spa.
Family Accommodation at Gangga Island Resort & Spa
The bungalows at Gangga Island Resort & Spa are perfect for families. With 2 separate rooms in each bungalow, older kids and parents can be next door to each other without worry. For smaller children, an extra bed or cot can be provided in the parent's room.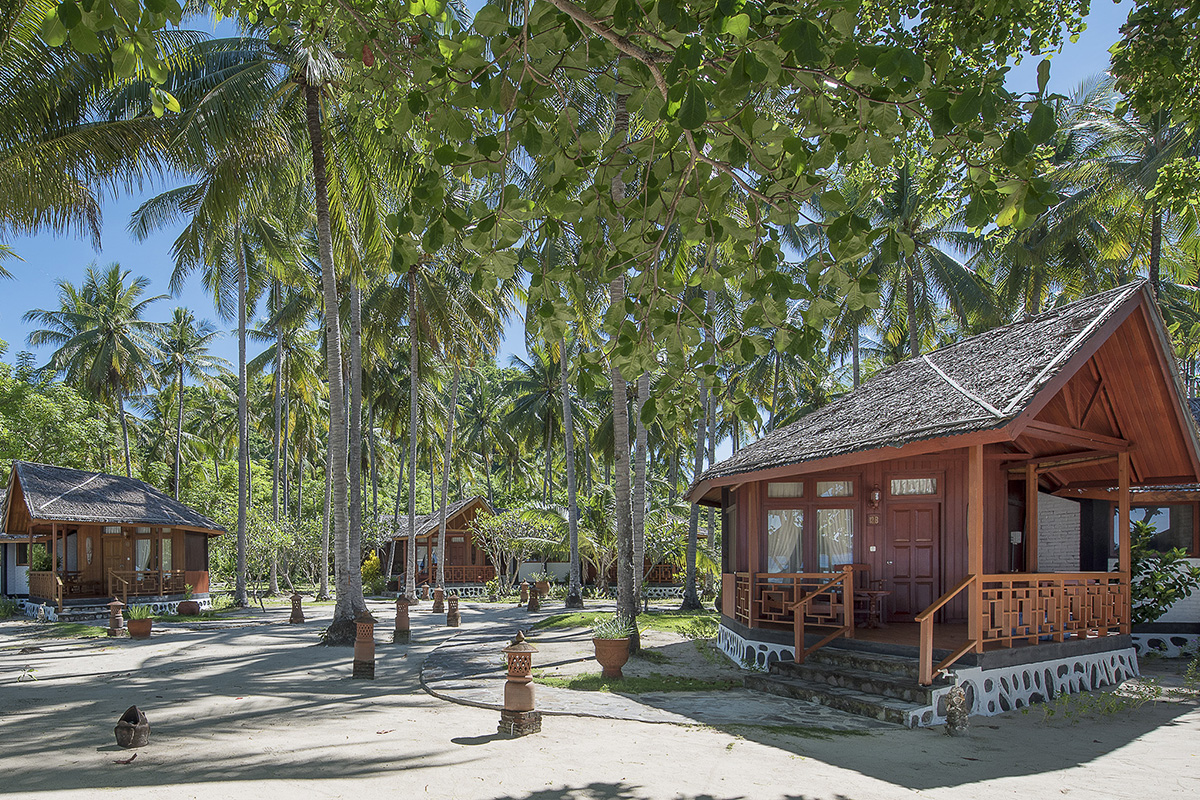 The resort has plenty of space, gardens, and beach for families to enjoy. This is somewhere to get away from modern life and really spend quality time together. You don't have to switch off from technology completely, as the resort does have internet, but it's the perfect atmosphere to do so. An afternoon game of badminton or relaxing in the evening with board games or cards is the ideal way to bond as a family.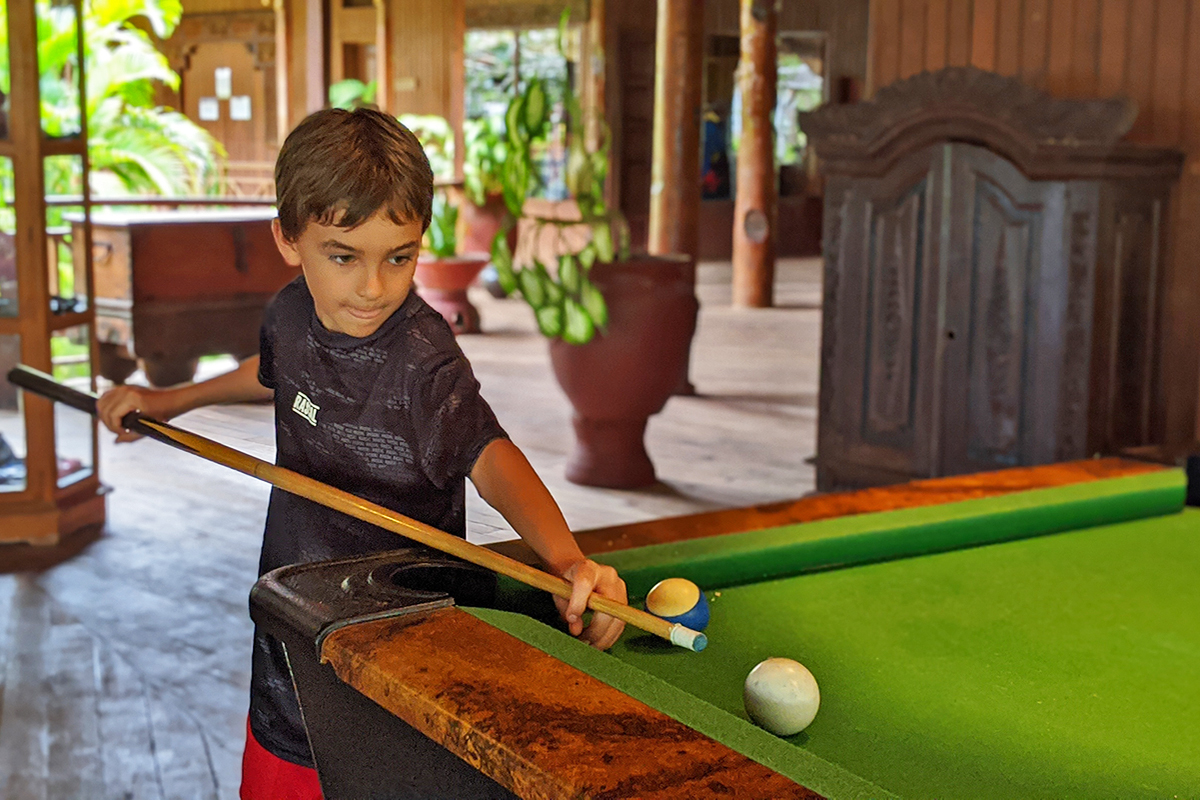 Other Experiences to Share
The diving is the biggest draw to Gangga Island, but if you don't dive it is still great for a family getaway. The island itself is just a beautiful place to be together. You can snorkel, swim, or take a walk through the village to meet the people of the island. There are also plenty of day trips to the mainland of Manado to explore the area. Trips to the Minahasa highlands and the Tangkoko Nature Reserve are highlights of the area. Check out all the Day Trips from Gangga Island Resort & Spa.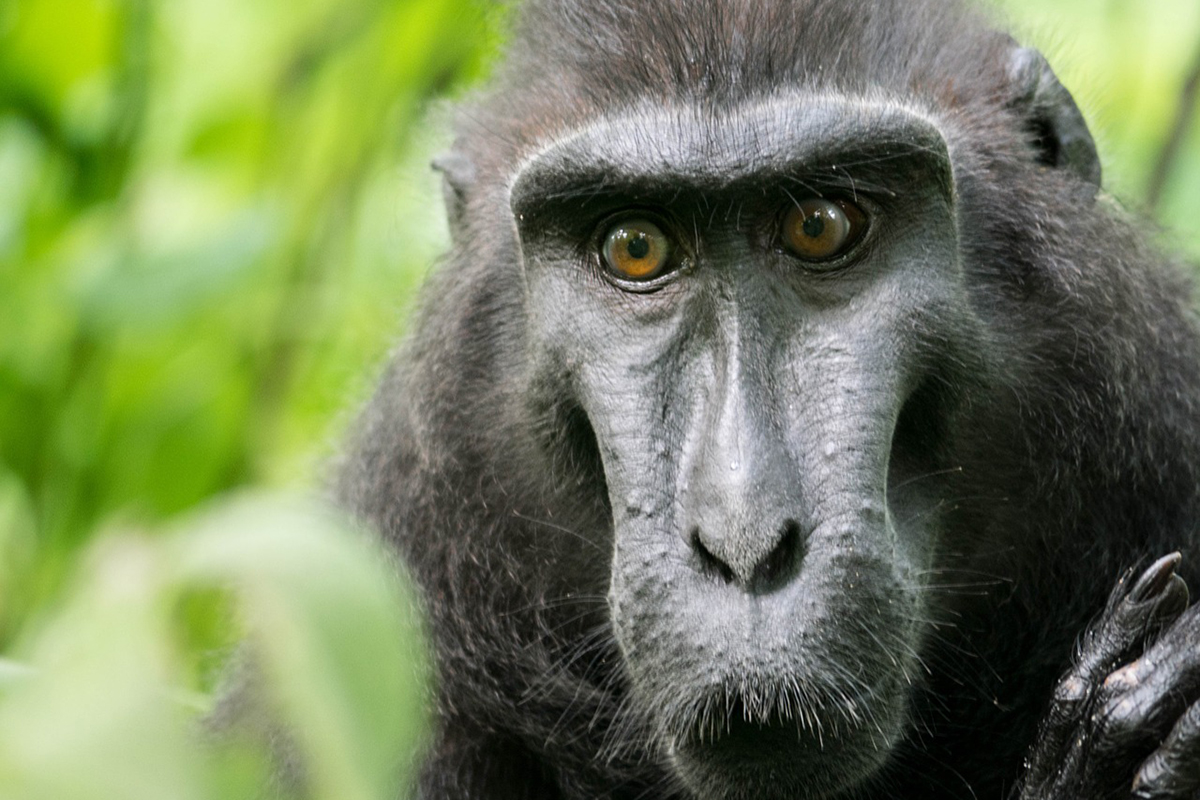 Does your family dive? Let us know in the comments box below! You can also leave us a question if you want more information about a family-friendly stay in North Sulawesi.