Gangga Island Resort boasts 15 gorgeous beachfront bungalows in the simple local Minahasa style, each with 2 separate units. Choose from a Superior Minahasa Room or an updated Deluxe Minahasa Room. Our beautiful bungalows have the choice of a king bed, twin beds, a king bed with an extra twin bed, or 3 twin beds to ensure the comfort of any combination of groups.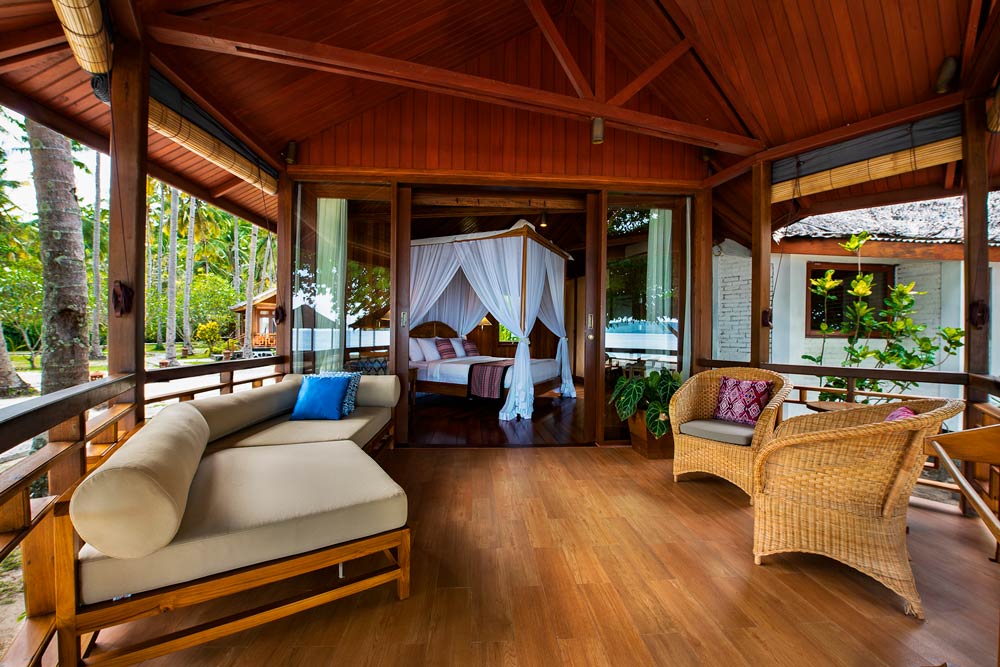 Each of the 18 Minahasa Superior Rooms and the 12 Minahasa Deluxe Rooms feature a spacious veranda overlooking the beach and are fully equipped with:
Gangga Island Resort and Spa will do everything possible to ensure your stay is enjoyable and memorable.
We understand that the little touches matter.