"Pasung" meaning "Beautiful" in Manadonese language is the perfect name for Gangga Island Resort's Spa. Pasung Spa is the ideal place to relax and unwind tired muscles after diving, trekking or exploring Gangga Island.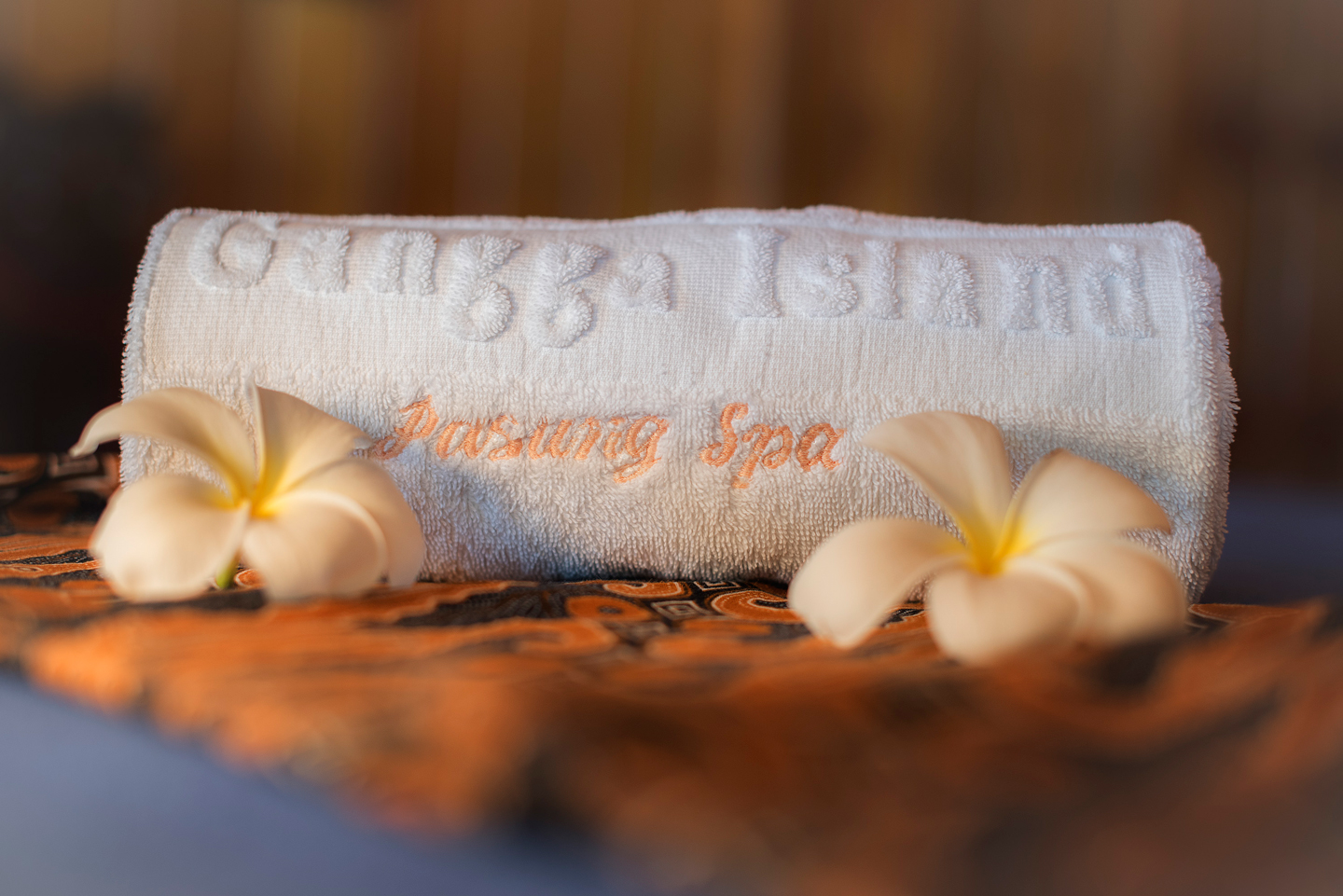 The spa is an oasis of calm with an elegant and warm atmopshere where you can let yourself be pampered by professional spa therapists. The spa menu includes traditional treatments passed down through generations of the Minahasan people of Gangga Island, as well as other therapies such as reflexology and traditional Balinese massage.
Pasung Spa therapists will use these techniques to aid in the healing of your body and maintain beautiful skin as well. All of our therapists are also trained in the art of aromatherapy, using tropical plant extracts to create healing aromatic essential oils. This ancient technique of balancing mind, body and spirit will rejuvinate and help you maintain your physical and emotional wellbeing.
Gangga Island Resort and Spa will do everything possible to ensure your stay is enjoyable and memorable.
We understand that the little touches matter.