Built under shady palms, surrounded by tropical gardens running directly down to a beach of pure white sand, Gangga Island Resort & Spa is located on the tip of the small island of Gangga of the coast of North Sulawesi. With the highest international standards of service and comfort, the resort is the perfect place for holiday makers, honeymooners, and diving enthusiasts.
Transportation
| From | Time | BY |
| --- | --- | --- |
| International Airport (Manado) | 70 + 20 minutes | Car + Resort Boat |
| City Center (Manado) | 90 + 20 minutes | Car + Resort Boat |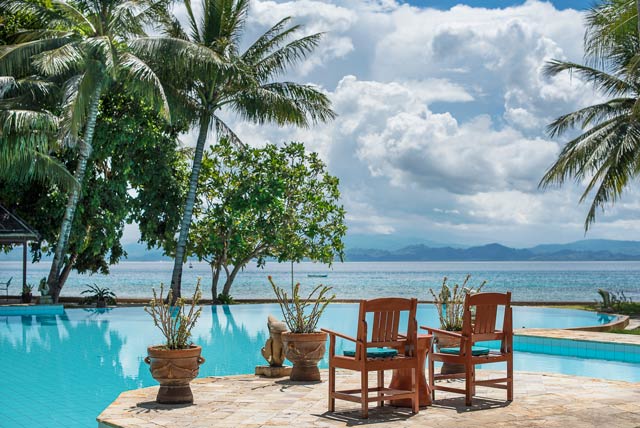 The Swimming Pool
Our large salt-water, infinity pool looking out over the ocean is the perfect place to spend a relaxing day or watch the sun go down. Additional services include beach beds, free use of beach towels, drinking water, and afternoon tea with local specialties.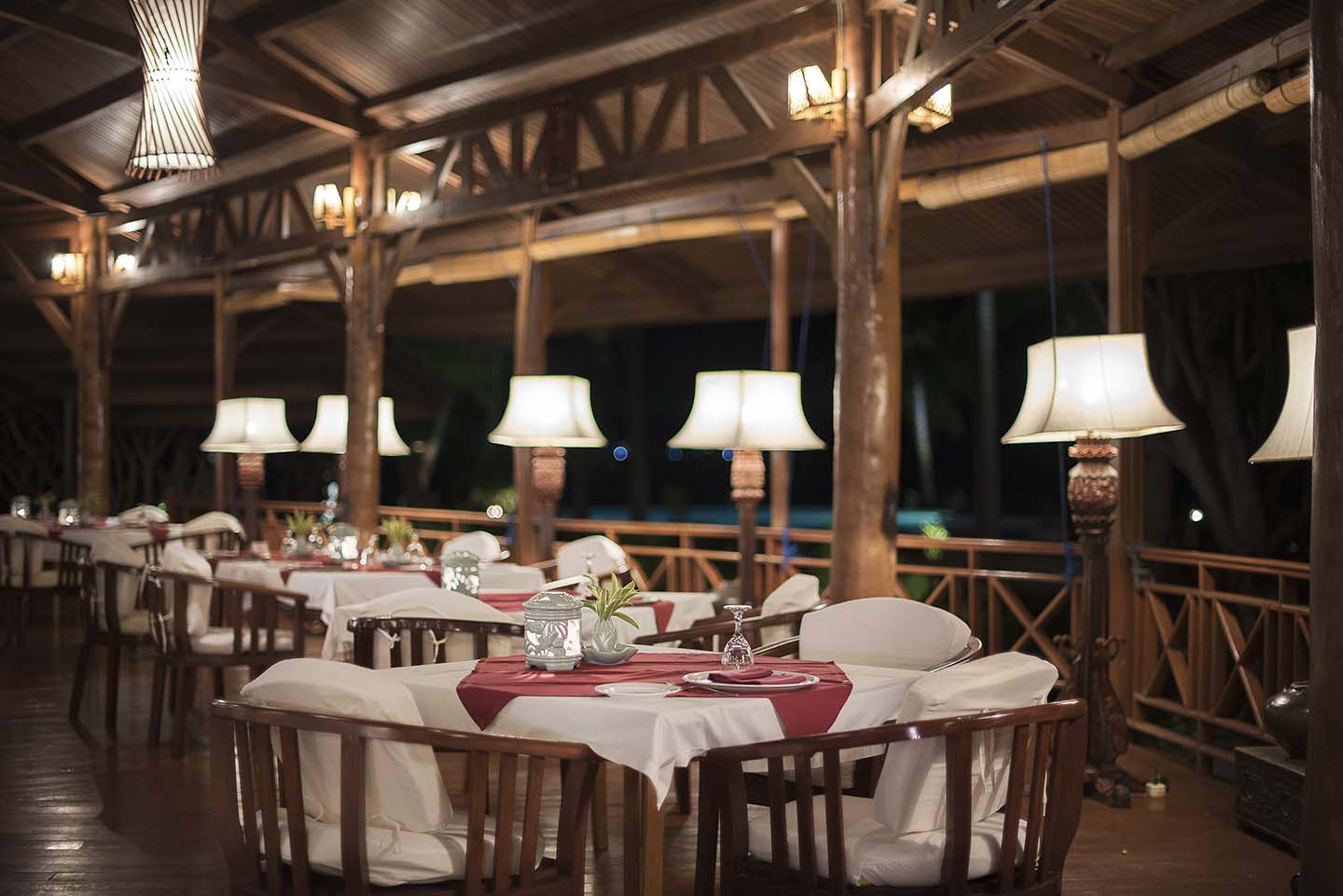 The Restaurant
Our restaurant serves a sampling of Indonesian fare to delight your taste buds, centered on fish dishes as expected on an island location, as well as international cuisine. There is also an open-air space set under the coconut trees for barbeque and themed nights.
Gangga Divers is a full service 5-star diving facility that operates according to best PADI standards. The personalized service and attention to safety reflect the excellence already widely associated with the image of Gangga Divers and the Lotus Hotels & Resorts. Our dive guides are qualified dive masters or Instructors and we pride ourselves on offering a personalized diving services to suit and safely assist divers of all levels of experience.
Diving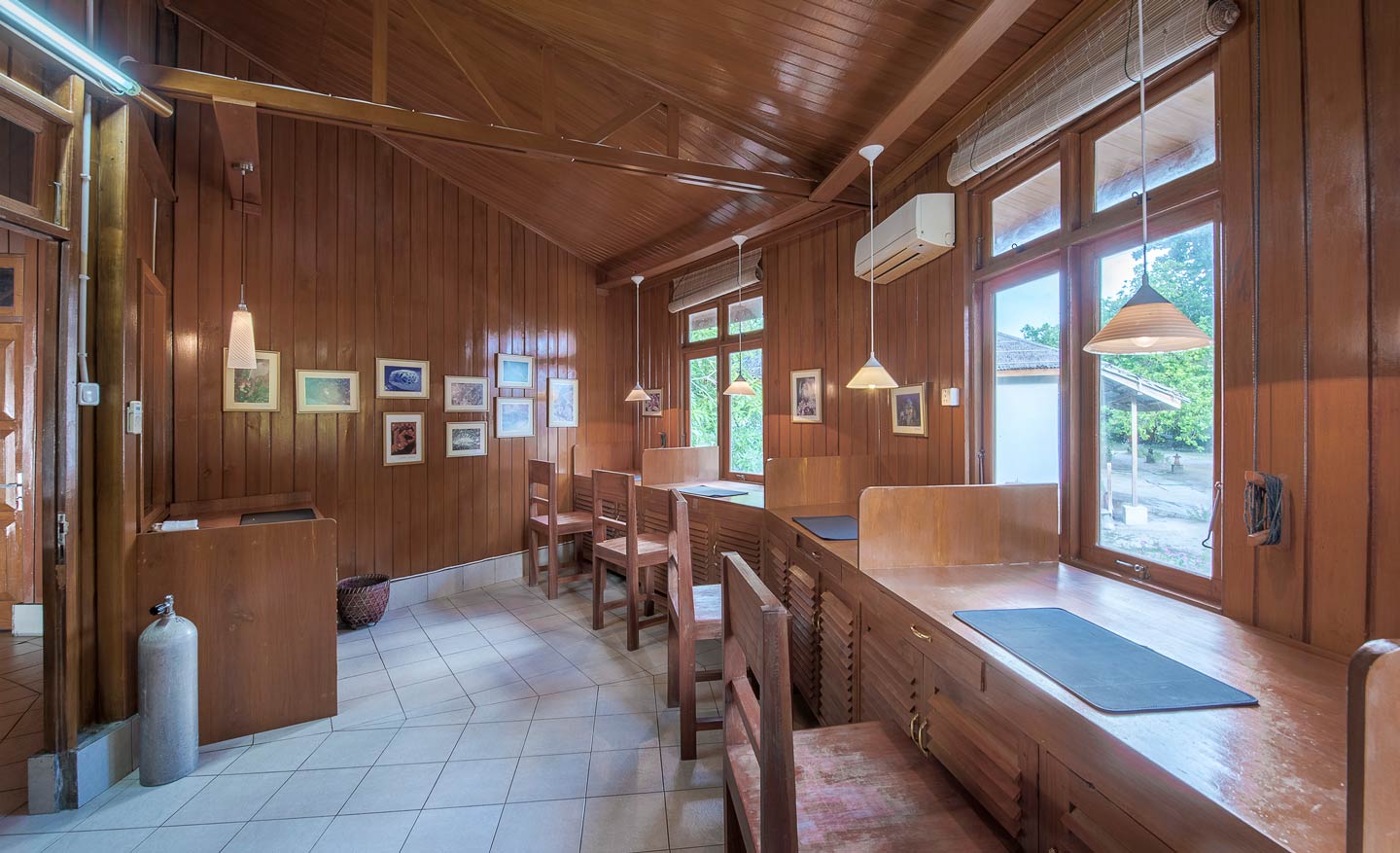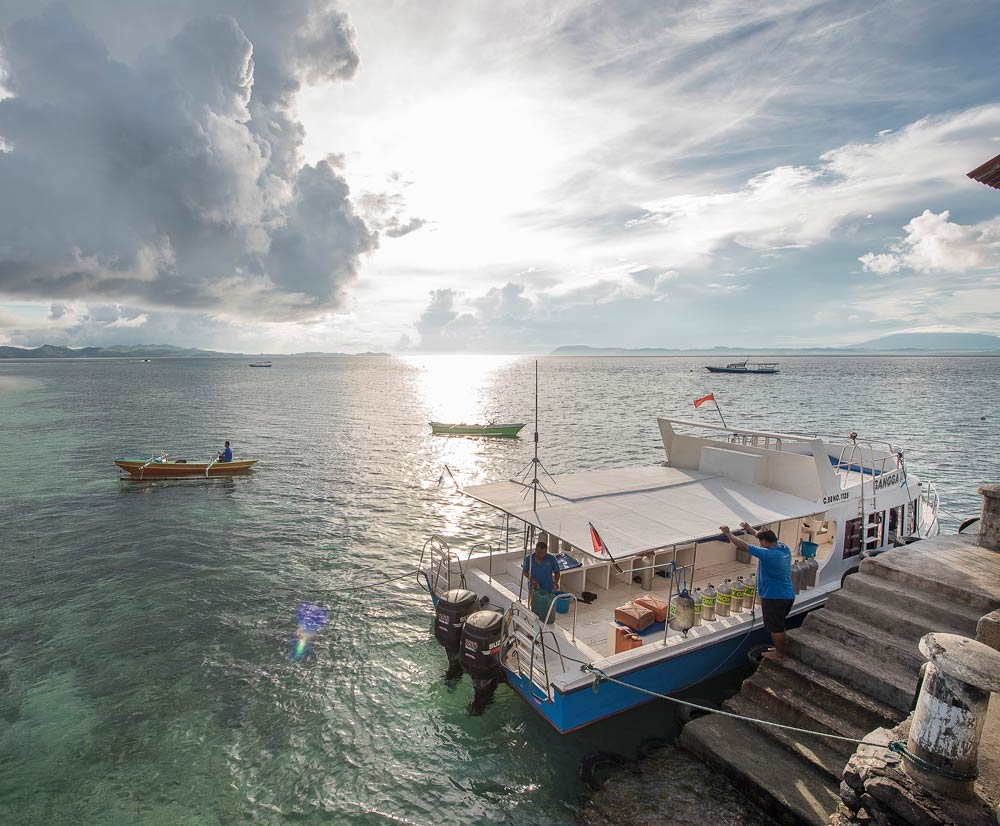 Boats Facilities and Services
All boats are designed and built for safe and comfortable diving
Snorkeling
Our boat "Aliza" is equipped to take guests snorkeling on the nearby islands where they can enjoy an unforgettable experience, watching the unique flora and fauna of the Sulawesi Sea. A guide will assist on board, in the water and provide useful information. You will snorkel around Gangga, Banka and Lihaga depending on the weather conditions. The morning boat leaves at 8am and an afternoon session at 3pm. Snacks and hot tea and coffee are provided on the boat.
Location
Gangga Island Resort & Spa is located on the top of North-Sulawesi / Indonesia
Currencies & Credit Card Acceptance
Cash in US Dollars, Euros and Credit Cards (Visa or MasterCard) are accepted. However, by regulation of the National Bank of Indonesia we are allowed to accept payments by Credit Card but the whole transaction must be in INDONESIAN RUPIAH therefore we will convert the amount to IDR according to the current exchange rate.
Gangga Island Resort and Spa will do everything possible to ensure your stay is enjoyable and memorable.
We understand that the little touches matter.