Easy Tips for Maintaining Your Scuba Equipment
Whether scuba diving is a sport that you enjoy from time to time or are truly dedicated to it, taking care of scuba diving equipment is something you should know how to do.
Most dive centres, including Gangga Divers at Gangga Island Resort & Spa, will clean your dive equipment for you when you return from a dive, but taking care of it is much more than rinsing it off with clean water. This is especially important if you are using your own gear. You want your diving gear to last as long as possible and work properly, so maintaining it is imperative.
The Basics

The very first things you will need to do are to rinse all your gear off in fresh water and leave it to dry. One thing to remember is to never leave any of your equipment in direct sunlight. Rubber and neoprene degrade and crack with prolonged exposure to sunlight so need to be kept out of the sun as much as possible.
Once everything is rinsed you will need to take care of each piece of equipment slightly differently.
Regulator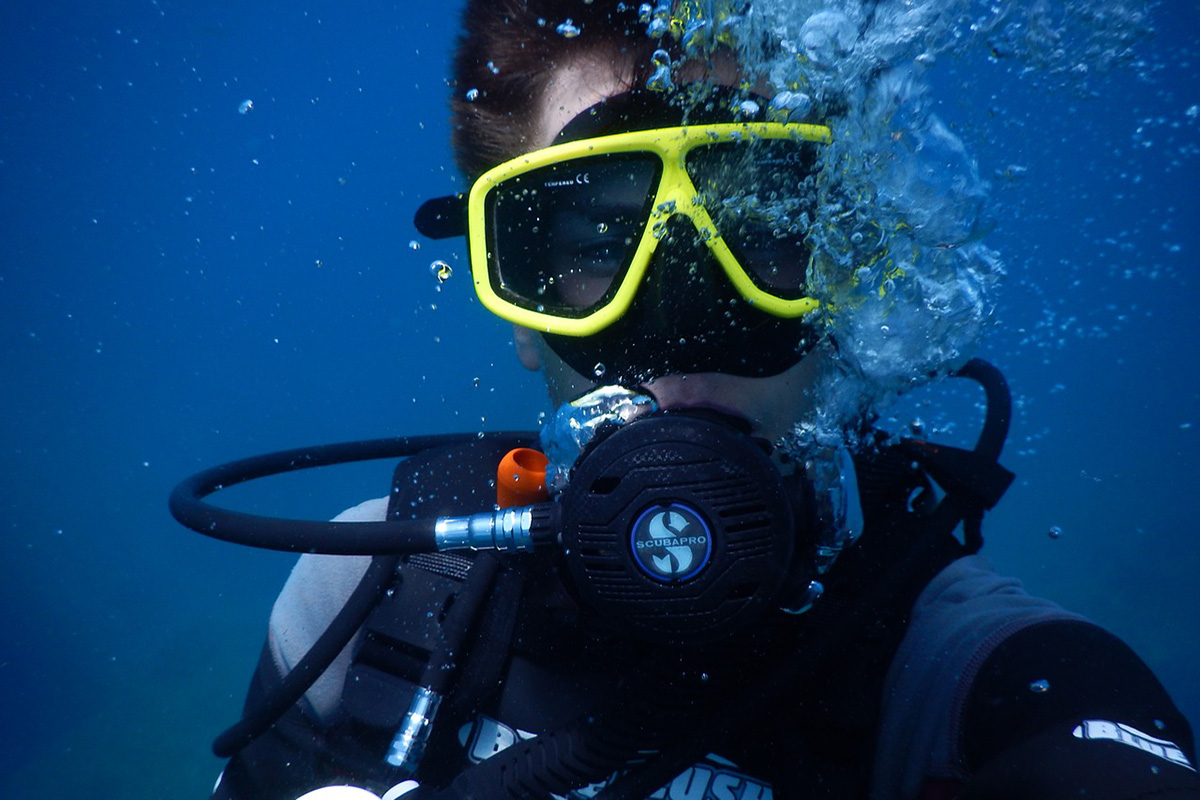 Your regulator is a vulnerable piece of equipment that can be easily damaged if water or moisture gets inside the first stage. Your dust cap is essential for keeping water out so make sure you put it on first before you rinse. You will then need to move the low-pressure inflator to get rid of any salt, grit, and sand. During this process you must not press the purge button on the primary second stage. This will let water into the first stage.
Once this is done, it can be hung up to dry in a safe place out of the sun. When it is 100% dry it can be put away until the next time you dive.
BCD
Your BCD is one component that salt water leaks into so it will need to be cleaned inside and out. You will need to flush the bladder of the BCD with fresh water through the low-pressure inflator.
By inflating the bladder orally you will allow water to circulate through the inside of the gear. Shake the water out as best as possible and then let the rest of the water drain through the dump valves. If you repeat this process a few times your BCD should be thoroughly cleaned. Make sure to inflate your BCD partially when you store it to make sure the pieces inside don't get stuck together.
Scuba Tank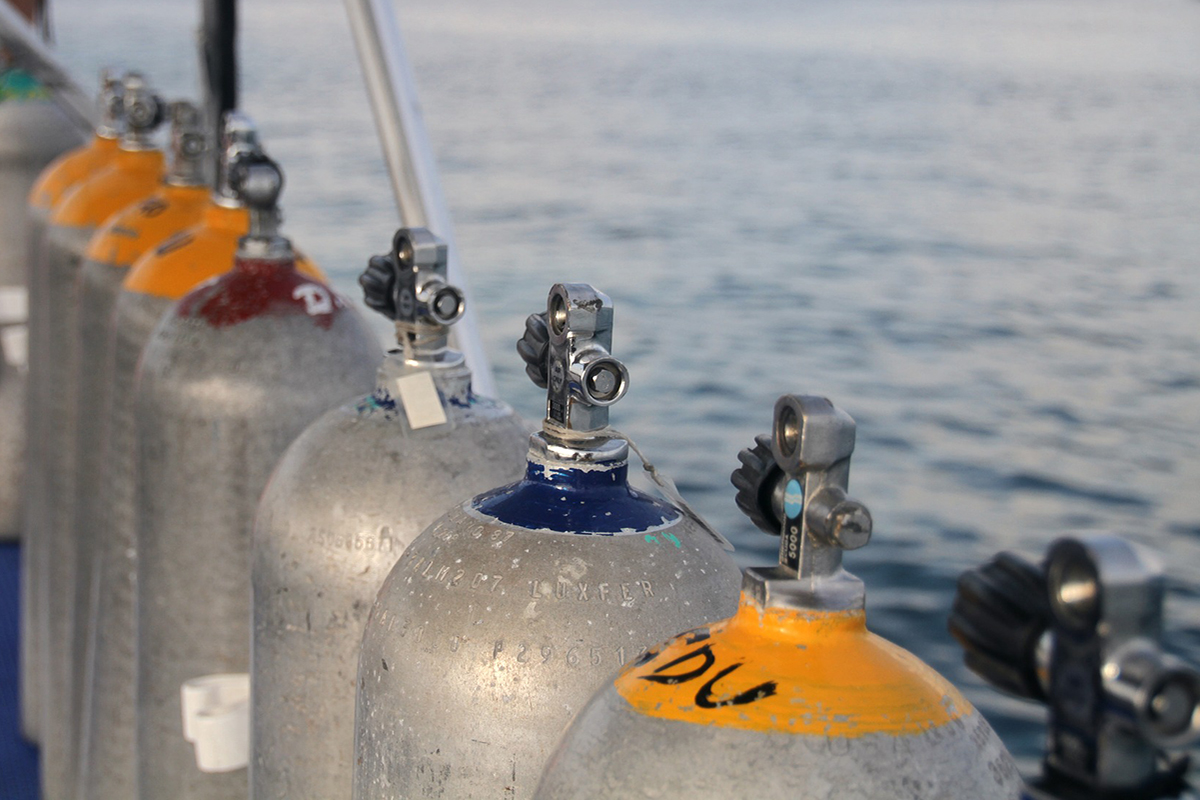 Preventing corrosion in your scuba tank is very important. To do this you will need to prevent salt building up in the cylinder and get rid of sand and grit around the tank valve.
Your cylinder should only be stored upright or lying down horizontally and partially filled. An empty tank is susceptible to contamination and a full one can lead to cracking.
Your wetsuit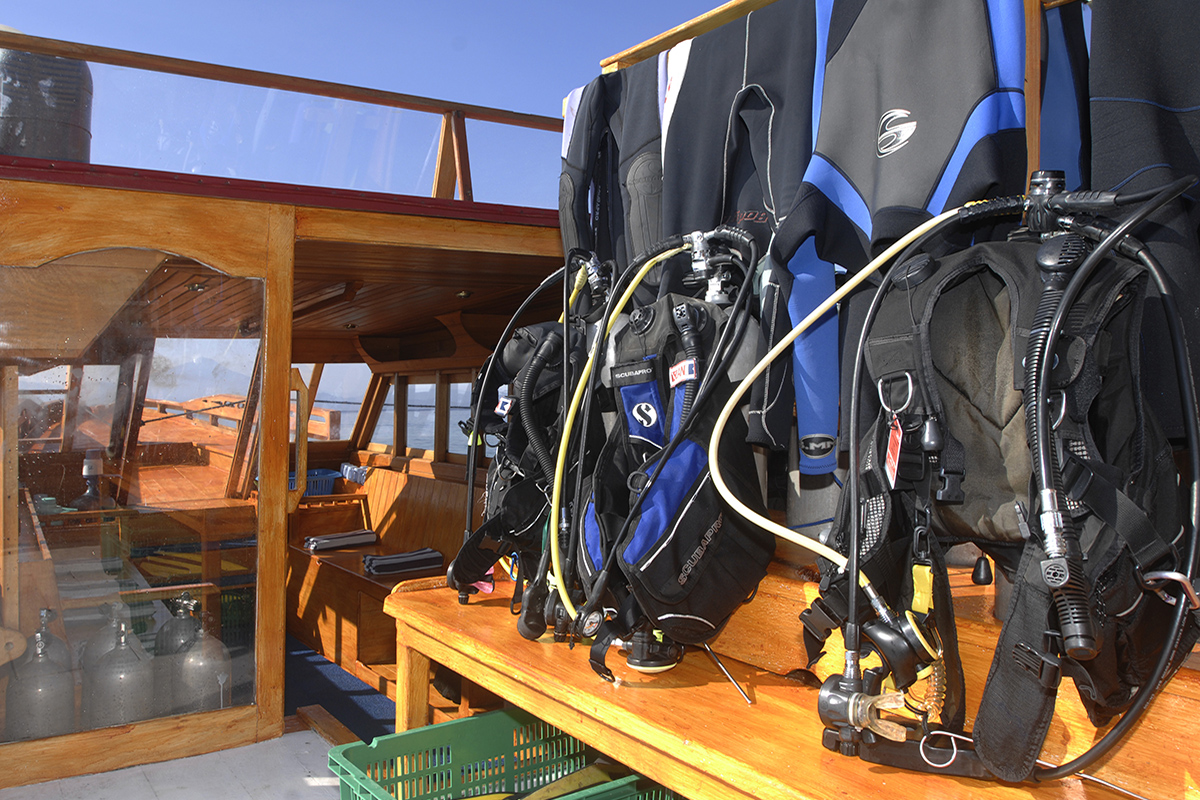 Your wetsuit, boots, hoods, and gloves can get pretty stinky if it isn't washed properly. Using fresh water you need to wash the outside and inside and then use a disinfectant specifically made for neoprene.
All of your neoprene gear needs to be 100% dry before packing it up. Any dampness could cause mildew to grow, making it smell terrible and ultimately degrade.
Scuba gear isn't cheap so these easy tips will ensure your equipment functions properly and lasts for years. Do you have any tips for cleaning or storing your scuba gear? We'd love to hear about them in the comments box below.