Look Out for These Incredible Species While Diving Gangga Island
Off the coast of Manado, North Sulawesi is a wonderland for divers. This area of such varied marine biodiversity that people come from all over the world to witness the stunning creatures that live in the warm, clear waters. Visibility is often up to 40 metres so chances are you'll get a great view of the underwater world while diving here. Gangga Island is at the heart of this area and is the ideal spot to stay and search out the species below that you won't want to miss!
Muck Diving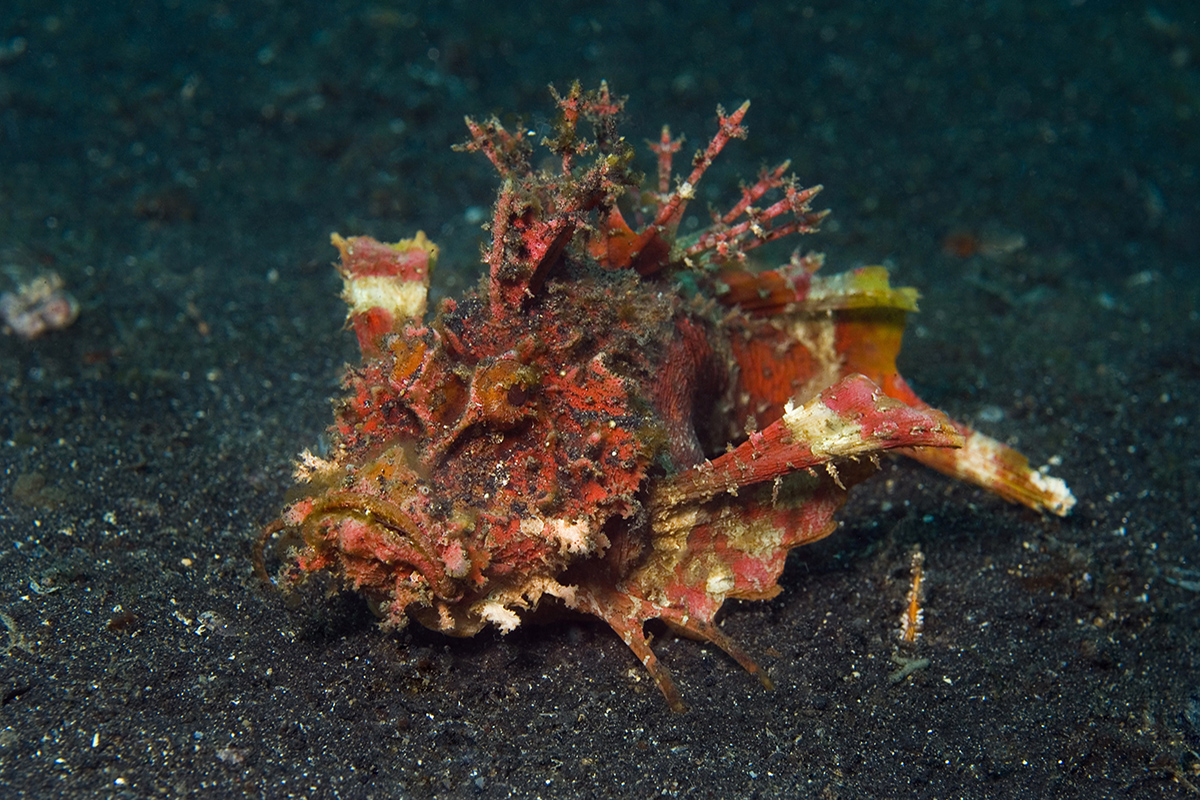 Divers that like the challenge of searching for or photographing smaller, unusual creatures will be in heaven around Gangga Island. Pygmy Seahorses, a variety of nudibranches, frogfish and ghost pipefish are often spotted in the area. But for a real thrill you'll have to keep your eyes peeled for the elusive Rhinopias.
There are 6 species of Rhinopias in the family of scorpionfish, all of which use incredible camouflage to hide in the colourful coral. These fish are the holy grail for underwater photographers because of their odd looks and skillful colour changes.
You'll also want to keep an eye out for the fabulous octopuses that live here. The beautiful long limbed wunderpus, and stunning blue ringed and coconut octopuses are often spotted. One of the must-sees is the famous mimic octopus, which uses its ability to change its skin colour and texture to imitate a lionfish, sea snake, flatfish or jellyfish, to stay out of trouble.
Other Fish to Look Out For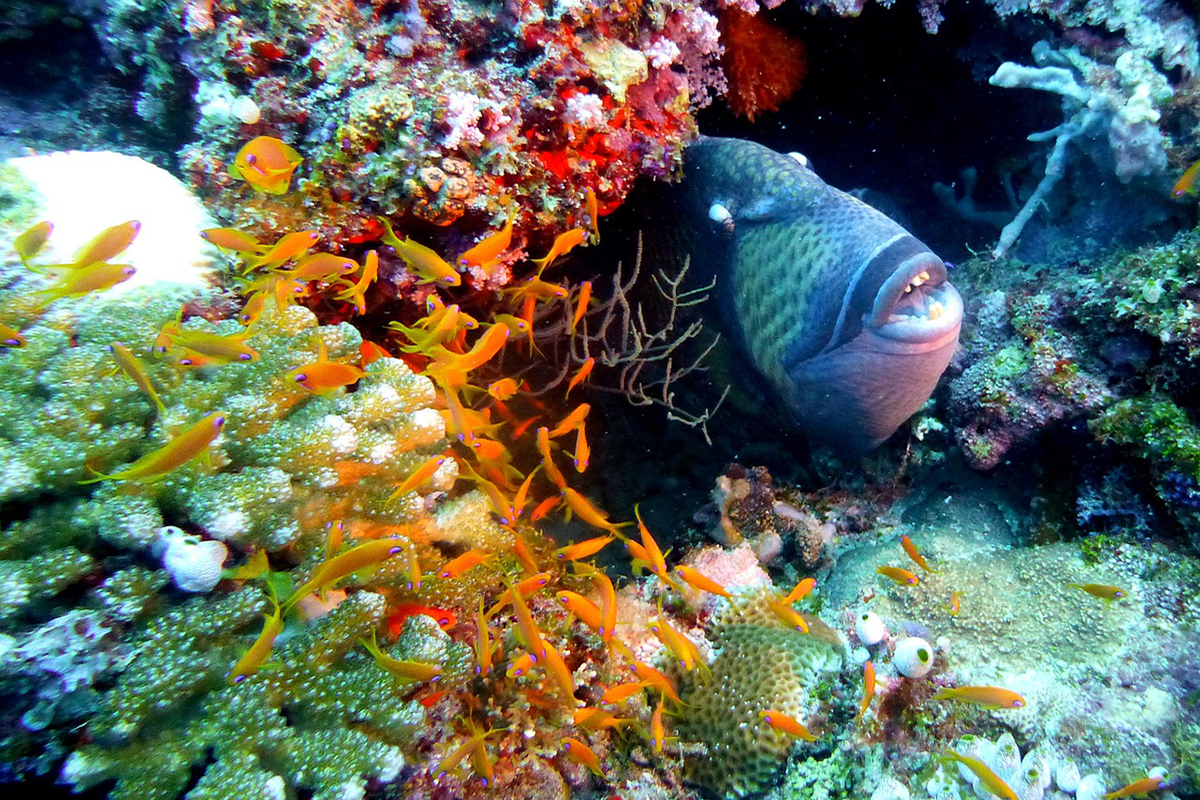 The reefs around Gangga Island teem with brightly coloured fish. Large schools of snapper, triggerfish, bumphead parrotfish, surgeonfish and fusiliers feed here and can be seen all year round.
The nearby island of Lihaga is home to arguably one of the most beautiful fish in the ocean, the mandarin fish. Their elaborate mating dance, showing off their stunning blue and orange colouring, can be seen here. Gangga Divers take divers out in the evening to try to find mating pairs of these amazing fish.
The Big Guys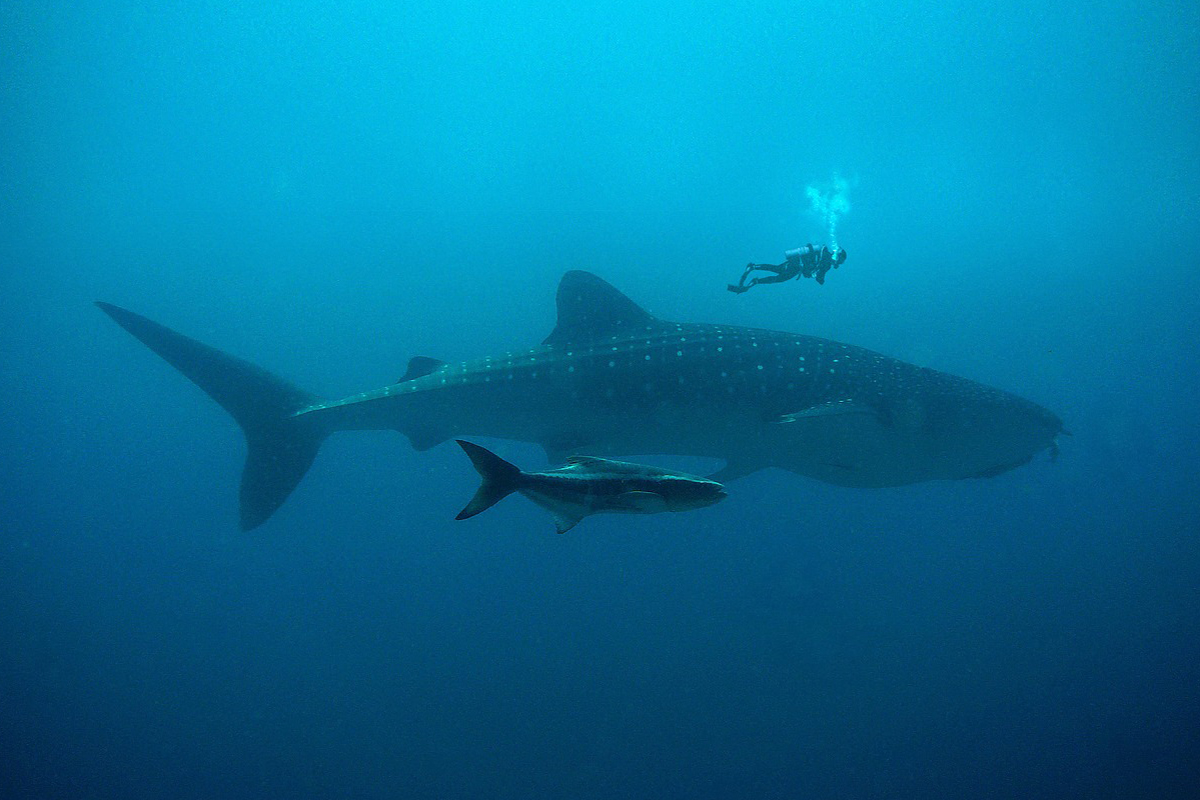 There are plenty of pelagic fish to look out for as well. Napoleon wrasse, dogtooth tuna, eagle rays and giant trevally are a few of the big guys you're very likely to be swimming with. White and black tip reef sharks are also very common in the area and are beautiful to see up close.
With cooler water in the rainy season from December – March, you might even see manta rays, whale sharks, sperm whales or orcas, although you really have to be at the right place at the right time to witness these majestic creatures.
Other Fantastic Critters You Might See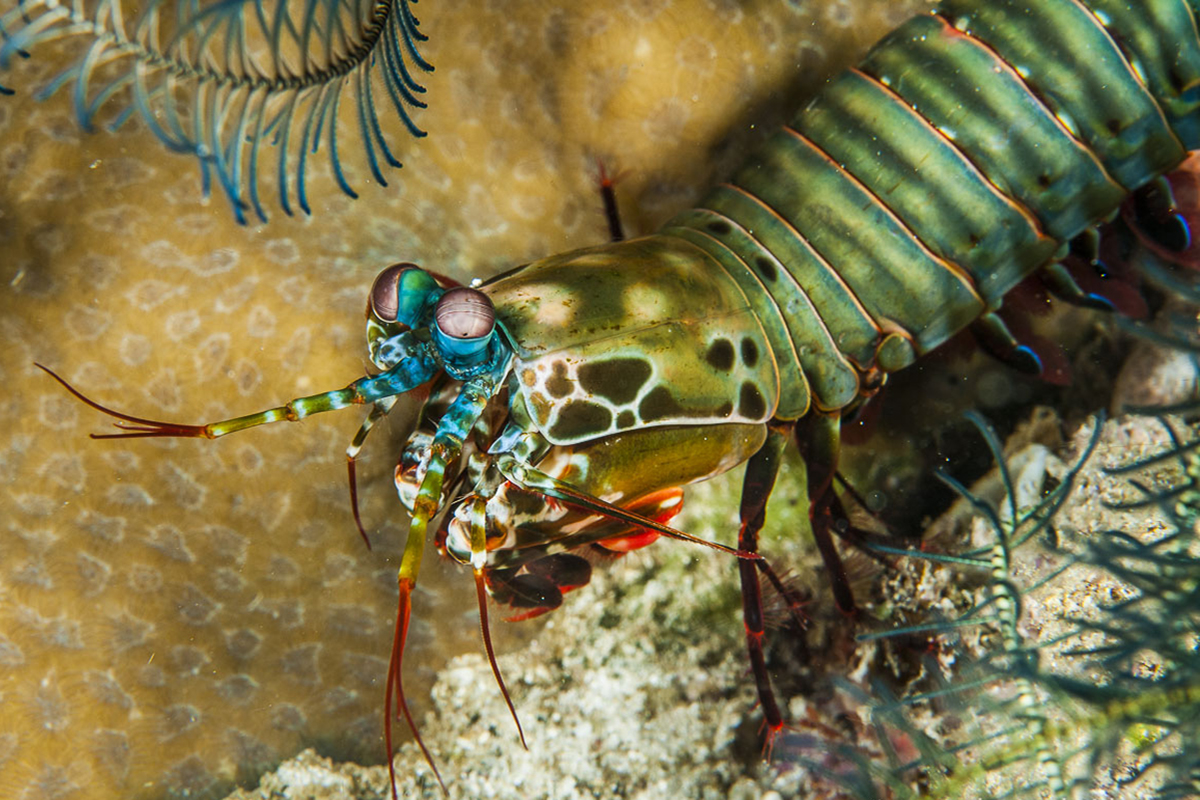 There are a number of other critters you won't want to miss while you're diving in North Sulawesi, including the fabulous electric clam, sometimes also called a disco clam. This is the only known bivalve to have the ability to create a light show with the reflective tissue on the outer edge of its mantle. These are odd-looking creatures that are fantastic to photograph or video.
Mantis shrimp are another species to look for while you're at the seabed. They can be elusive and scuttle away to their burrows quickly, but there are many different types of strange and wonderful mantis shrimp to look out for around Gangga.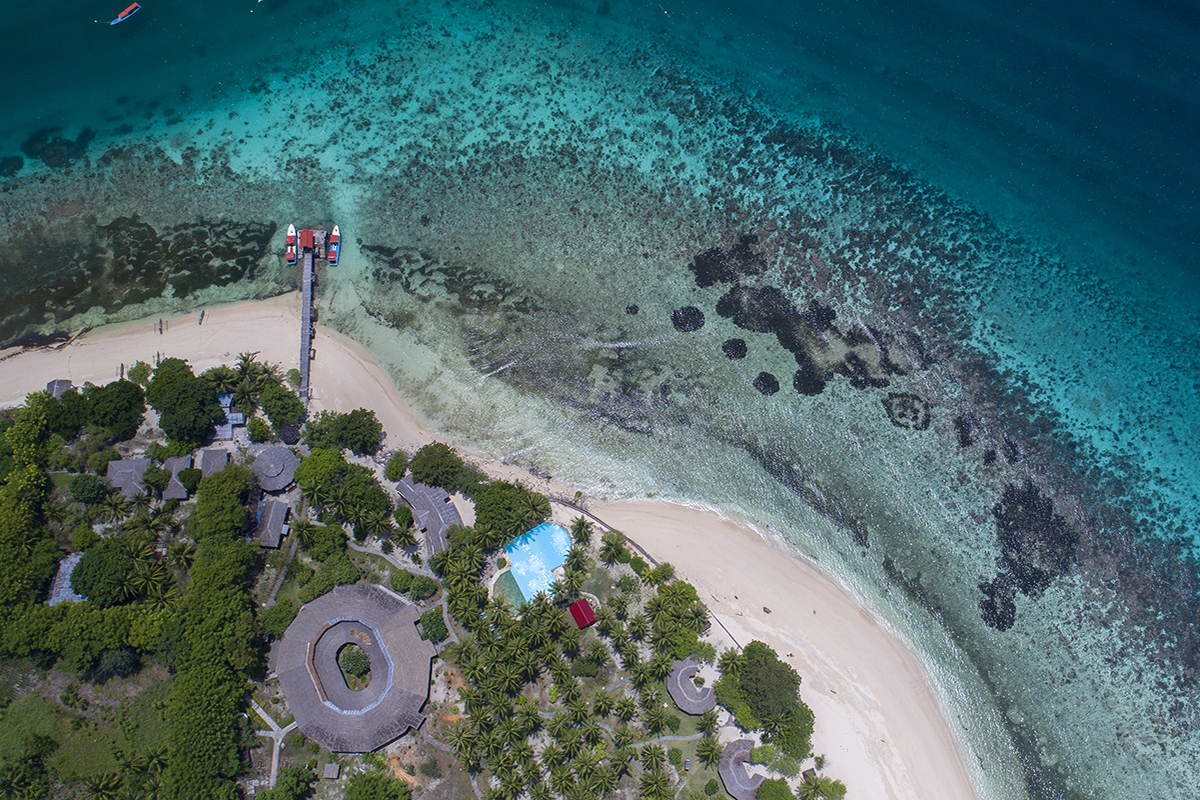 Gangga and the surrounding areas are teeming with marine life you might not see anywhere else in the world and Gangga Island Resort & Spa is ideal as a base to dive in North Sulawesi.
Want to get up close and personal with some of these spectacular marine creatures? Let us know in the comments below which one you would like to see most.