Why Take a Dive Course at Gangga Island Resort?
Gangga Island Resort & Spa is located just off the coast of Manado in North Sulawesi. It is well known for being a peaceful place surrounded by incredible diving. This is why most visitors to this area and to Gangga Island are already divers. However, Gangga Divers offers dive courses from beginner up to specialized diver courses for those more experienced. So why should you book a dive course in North Sulawesi? Let's count the reasons…
1. Marine Biodiversity
This point has to be number 1. North Sulawesi has some of the most diverse marine life in the world. This area is the meeting point of the Indian and Pacific Oceans creating an abundance of underwater creatures of every shape, colour and size.
Whether you're looking for tiny critters or giant pelagics, you'll find there is always something new to see at the 30+ dive sites in the area. You'll also see so much beautiful, healthy coral you'll want to spend hours watching the colours and shapes it creates in the water.
2. The Quiet Atmosphere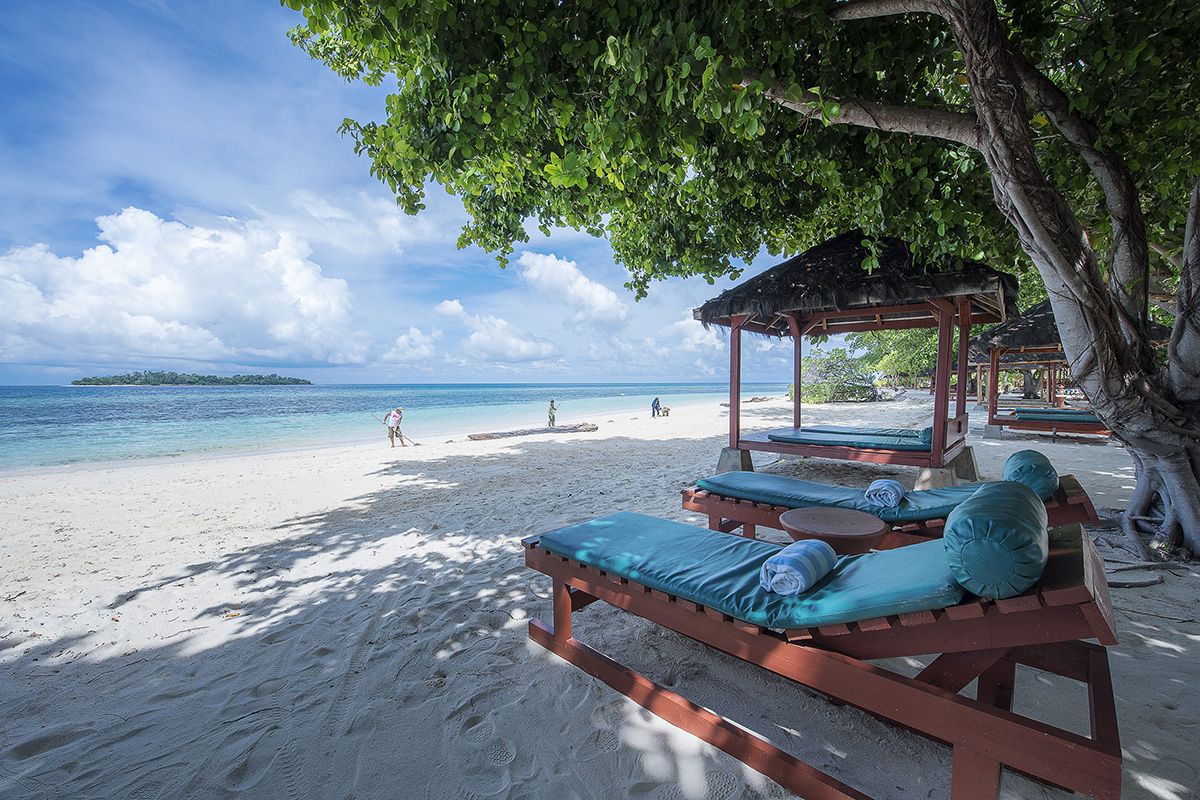 Gangga Island is a very quiet place with only one resort and 2 small villages. If you are studying and trying to rest while completing a dive certification, you can't choose a better place.
Focus is very important when you are learning to dive at any level, and for focus there is nothing better than a relaxed atmosphere, healthy food, quiet nights and clean air.
3. A Profession Dive School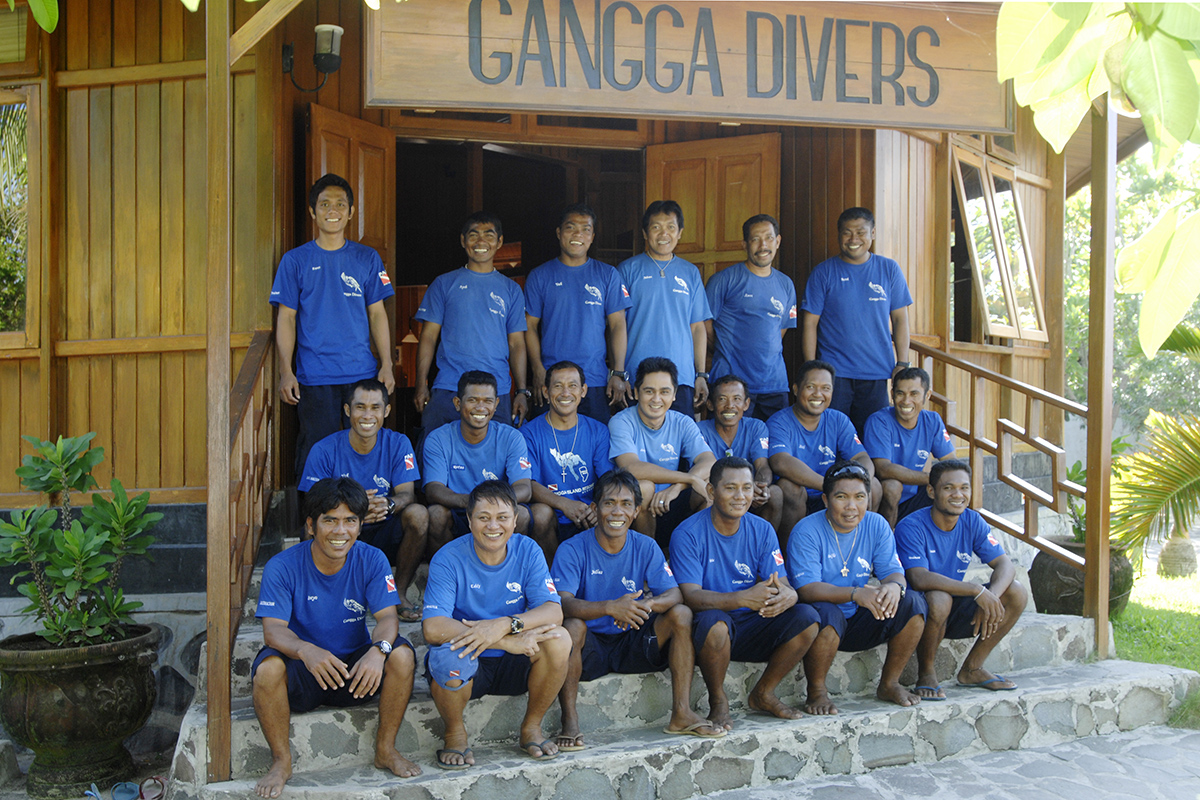 If you are aiming to get PADI certified, or to increase your certification level with an Advanced Diver or Open-Water Diver course, you will need good teachers. Gangga Divers' instructors are fully certified, have years of experience under their belts, and also know the dive sites in this area like the back of their hands.
You should never trust a dive school until you've researched them well and have read plenty of testimonials. You'll find that Gangga Divers has glowing reviews and customers that come back time and time again to dive and learn with them.
4. Hospitality at it's Best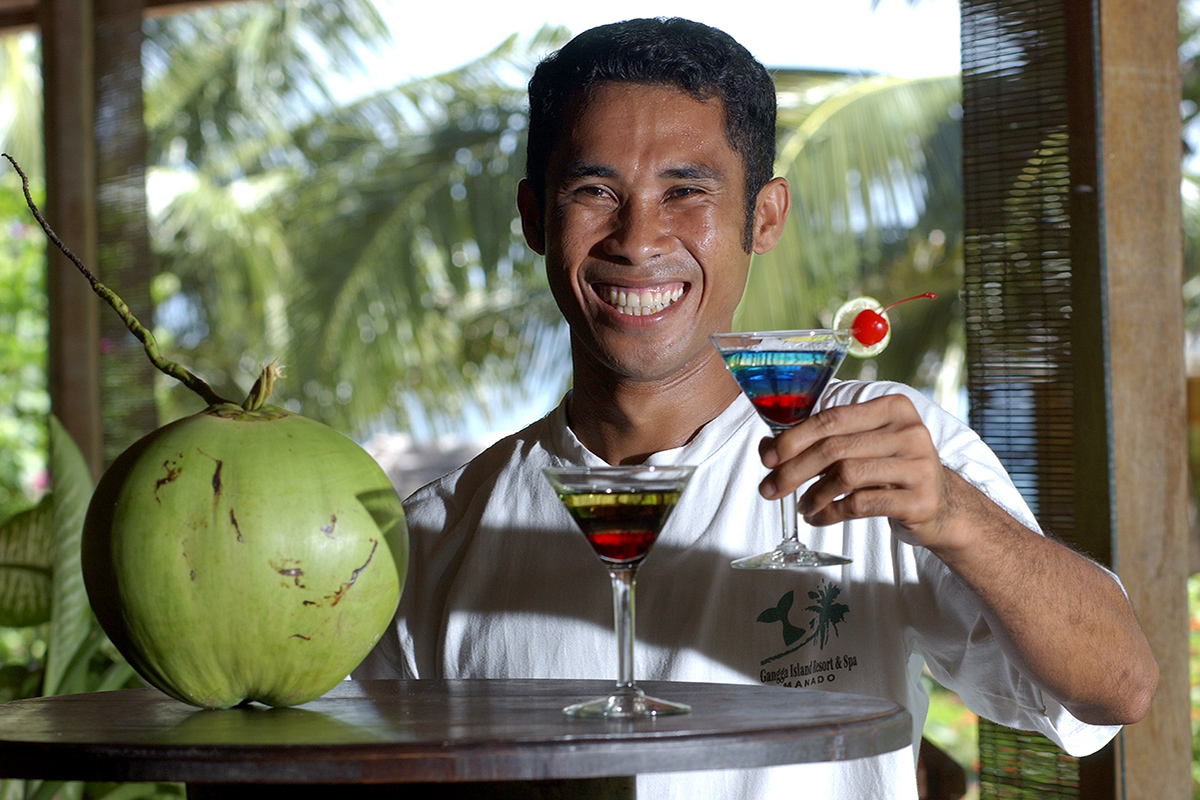 Indonesia is well known for its hospitality, and Sulawesi is no exception. You will be welcomed warmly and met with smiles wherever you go. On Gangga Island, which is a small boutique resort, staff will take care of you like family.
You might be amazed that everyone knows your name from the very first time you introduce yourself, and even people who don't work in the resort will stop to smile, wave and even have a chat.
5. Down Time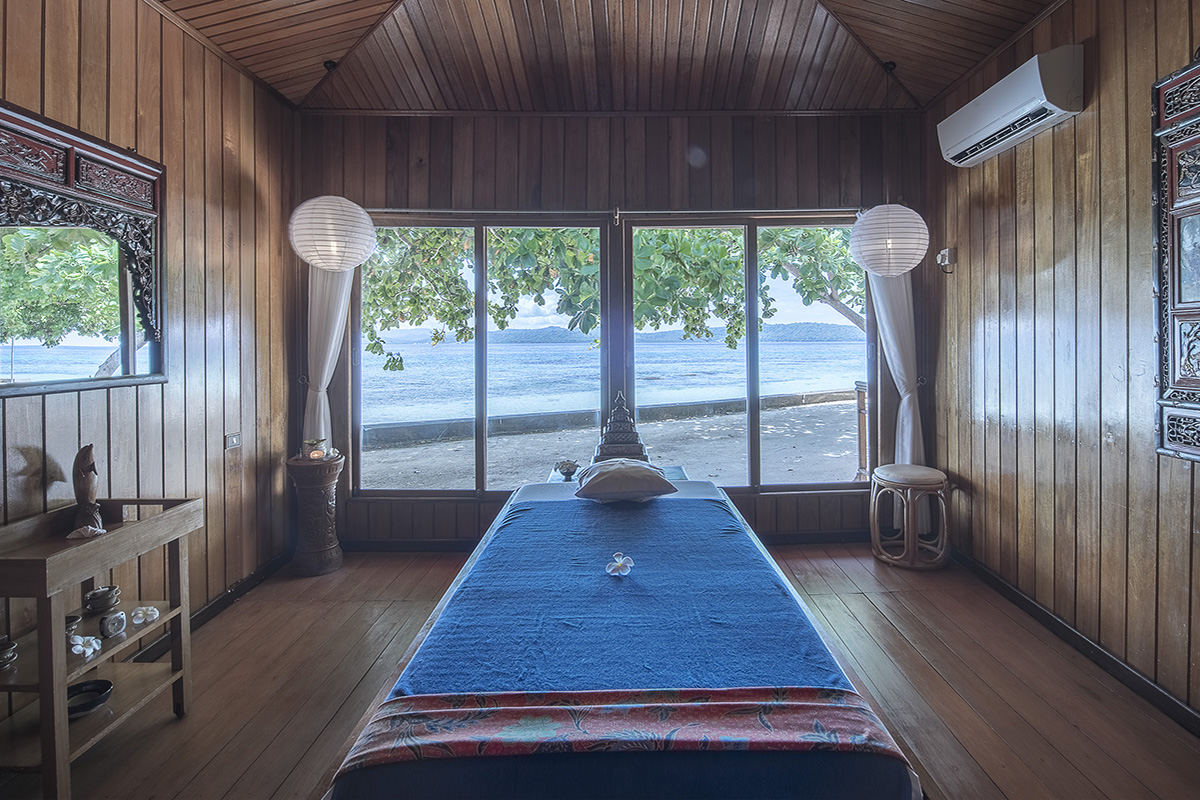 PADI dive courses can be intense. You have to take a lot of information in in a short number of days. Because of this, you should also take time to rest and rejuvenate your body.
The beautiful beaches and sunshine of Gangga Island are just what you need to do this. You can also have spa treatments and healing massages, go for walks and snorkel. There is no end to the chilling by the pool with a fresh juice, reading a book or taking naps in a hammock you can do. All of these things will ensure you are prepared and in tip-top shape for your dives and theory classes.
Ask Us Anything About Dive Courses at Gangga Island
Are you thinking about taking a PADI dive course and want to know more about what Gangga Island Resort & Spa offers? You can ask us anything about diving around Gangga Island in the comments box below.