Don't Miss Diving Gangga Island's House Reef
Gangga Island is a popular destination for diving enthusiasts, located in the heart of the Coral Triangle, this is an area known for its incredible marine biodiversity. The island is home to Gangga Island Resort & Spa and its stunning house reef, which offers a fantastic diving experience for all levels of divers.
The Gangga Island house reef is located just a few metres from the beach and is easily accessible from the resort. The reef stretches for about 200 metres and is home to an abundance of marine life, including colourful corals, schools of fish, and fascinating critters.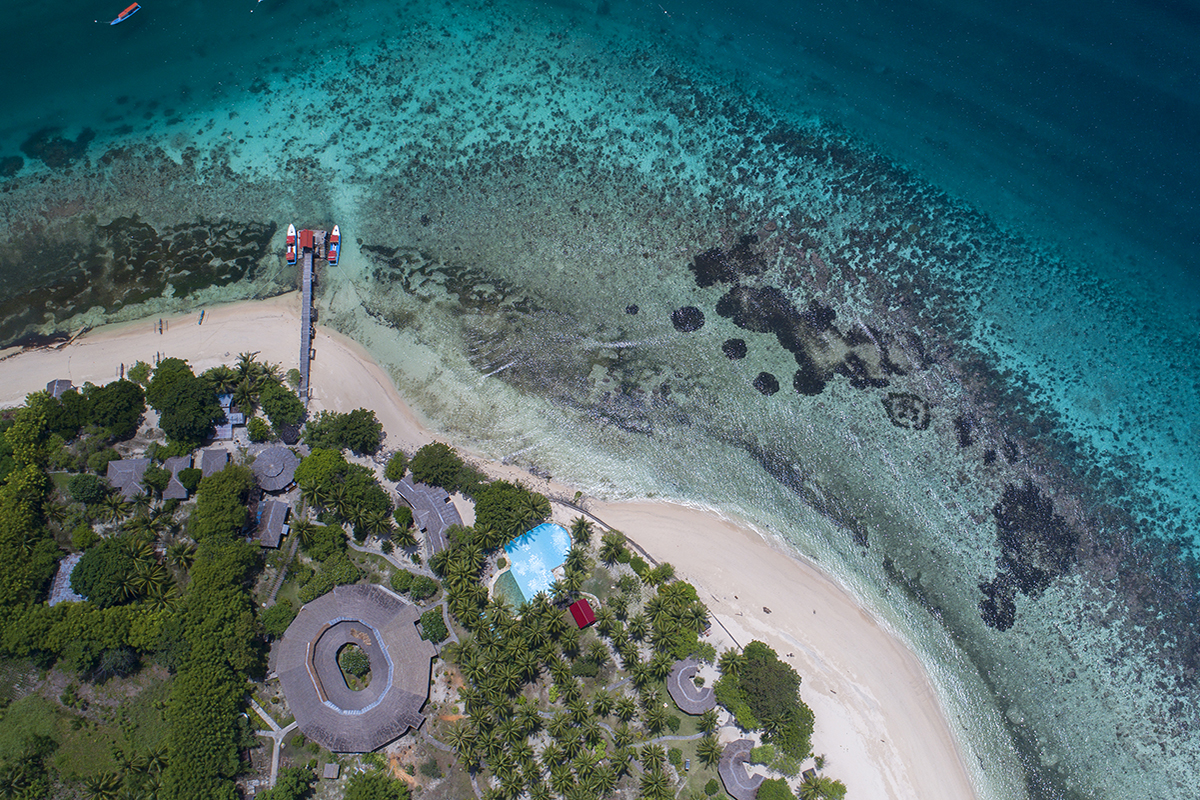 Divers can explore the house reef at any time of day, but the best time for diving is during high tide. The water temperature is warm and comfortable all year round, ranging from 27°C to 30°C; perfect for diving with no need for a wetsuit.
One of the highlights of diving at the Gangga Island house reef is the chance to see the resident school of bumphead parrotfish, which can be seen grazing on the corals. These strange looking fish are named after their bulbous forehead that is scaleless and light green to pink in colour. The other feature of this species is the teeth plates that are exposed giving them a buck toothed appearance.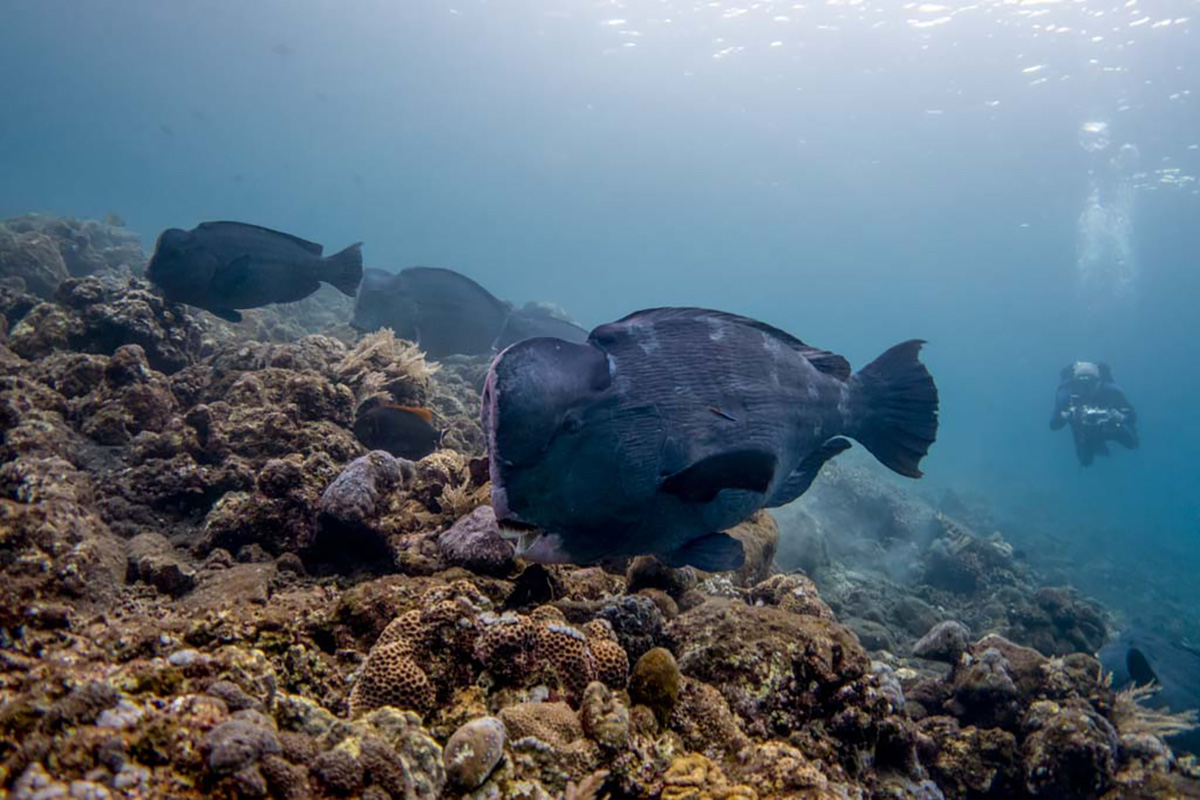 Other species often spotted on the Gangga house reef include black and white tip reef sharks, graceful sea turtles, and barracudas. Divers can also spot a variety of colourful nudibranchs, numerous shrimp, and other small creatures hiding amongst the corals. There have even been a number of species of octopus spotted here. If you are lucky, you may get to spot a wonderpus, mimic octopus, or a blue ringed octopus. For the really sharp-eyed divers pygmy seahorses are often seen on the reef.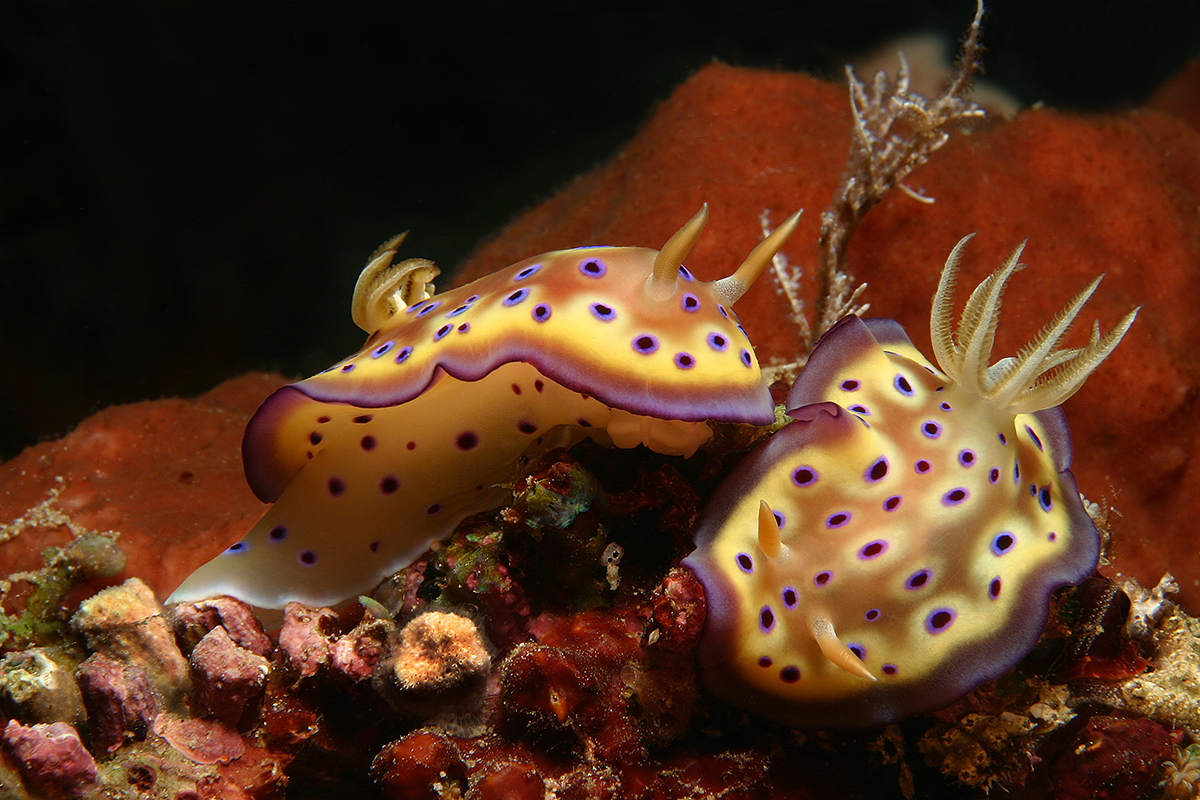 The house reef at Gangga Island is great for every level of diver, but is especially good for beginners. Because of its shallow depths and calm conditions it is an easy dive for those just starting their diving journey. Being so close to the shore and the clarity of the water can help with new divers that are a bit nervous starting out. More experienced divers can easily explore the deeper parts of the reef, which reach up to 30 metres in some areas.
Even snorkelers can enjoy the house reef. This is ideal if one or more of a party travelling together doesn't dive. Heading out on the reef with a snorkel and fins they can join the divers in the shallower parts of the reef and will be able to see just as much.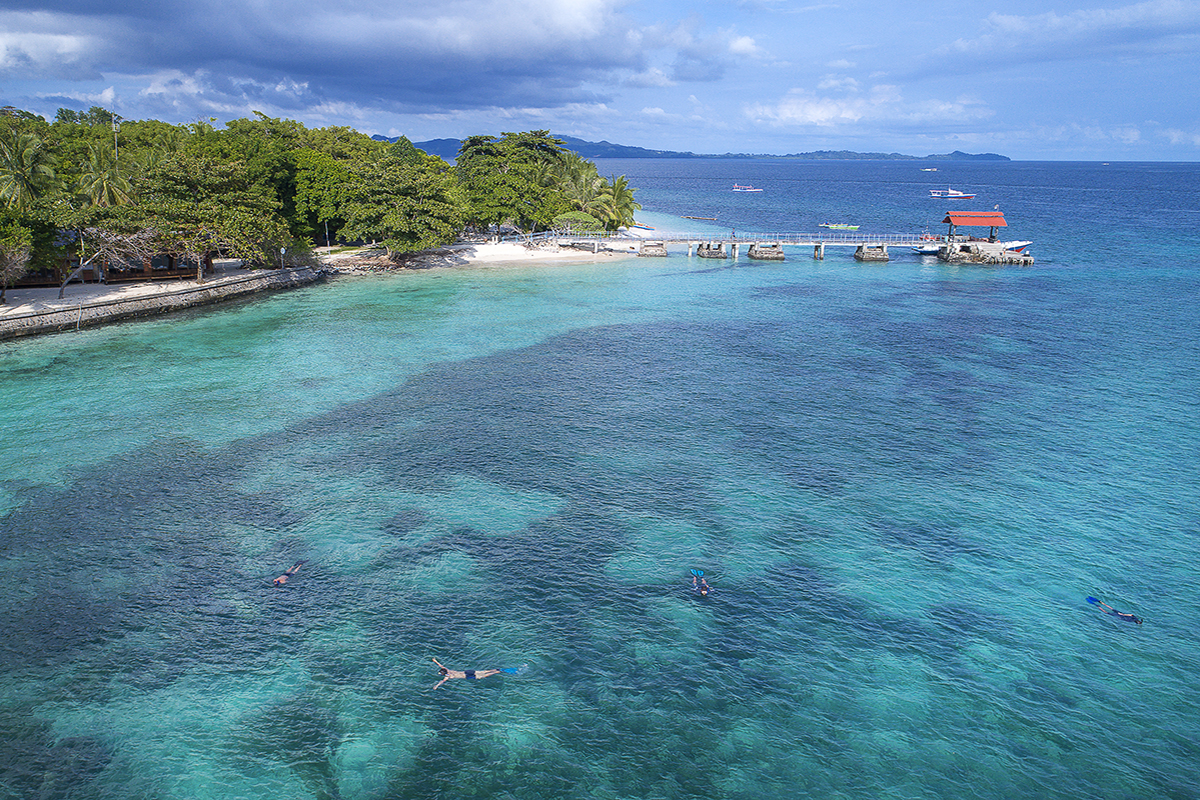 If you are staying at Gangga Island Resort & Spa, a stop at the house reef is a must-do. With its stunning marine life and crystal clear waters, it's a truly unforgettable experience.
Have you had the pleasure of diving the house reef at Gangga Island? If so, we'd love to hear about what you saw there. Leave us a comment in the box below to tell us what you spotted.